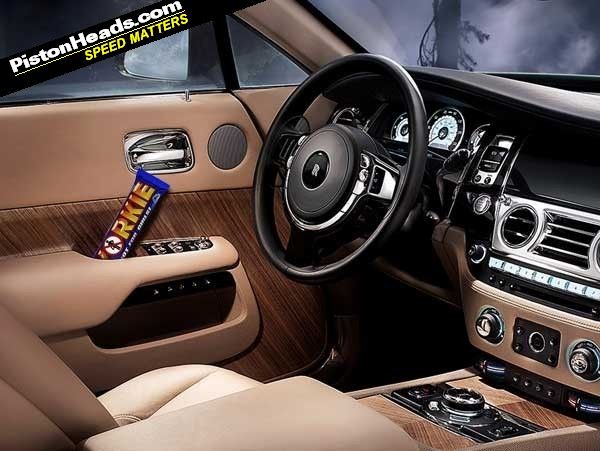 I had to have a little chuckle to myself at the news that
the Rolls-Royce Wraith
will introduce a new gimmick to the world of cars in the form of Satellite Aided Transmission that pre-empts inclines and junctions and primes the gearbox accordingly. One wonders if the
next 911 GT3
will introduce something similar for its PDK gearbox to shave a few more seconds off its 'ring lap but for now Rolls is the first. Or so everyone thought.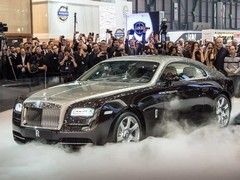 It's not just the size that brings to mind lorries
Why the smug, know-it-all grin then? Because I'd ridden in a Mercedes the previous week that features very similar technology and brought it to the market a year ago. One with a luxurious cabin with beds for two. And a 12.8-litre engine with nearly 2,000lb ft of torque - enough to humble the Wraith's 590lb ft.
Yes, the Rolls-Royce Wraith's clever GPS-enhanced gearbox is in fact truck technology. Which is slightly less glamorous than the F1-inspired link Rolls-Royce claims. And will probably remain the one and only similarity one could ever draw twixt a Wraith and a Mercedes Actros.
To be fair if I hadn't had the benefit of a ride in a new Actros alongside Mercedes' ever-enthusiastic commercial vehicles PR man Simon Wood just before the show I'd have been as ignorant of its optional Proactive Powershift Control as anyone else outside of the CV world. But, just like the Wraith's SAT, PPC 'reads' the road ahead using proprietary 3D mapping and pre-selects gears accordingly, even shifting up before the crest of the hill at exactly the right moment for momentum to carry you over it. Mercedes reckons fuel consumption can be improved by as much as five per cent as a result, meaning a 'pay back' on the circa £1,349 cost within a year for a typical operator.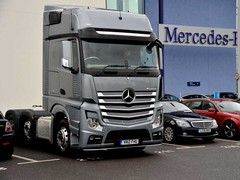 Pre-emptive shifting saves fuel on the Actros
Now if you can just spec an Actros with the trademark LED 'starlight' roof option the truckers really will be on equal terms with Rolls drivers.
Dan