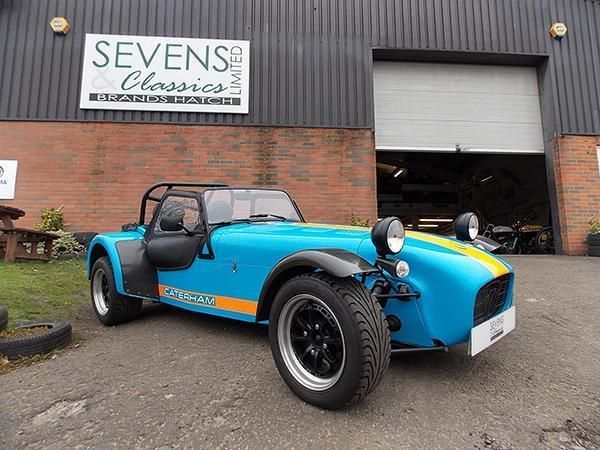 Name
: Richard Galloway
Previously owned
: Peugeot 205 GTI, Mk1 MX-5 1.8, Panda 100HP, Audi A2,
Currently owned
: Skoda Yeti 170hp L&K, Mk2 MX-5 1.8 Sport
On the shortlist
: Caterham 7 (it's a very short shortlist!)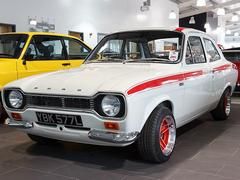 70s
:
Ford Escort Mk1 MexicoCost
: £45,000
Balance
: £55,000
Why I chose it
: "I can't quite decide whether it would be more fun to stare at in my driveway or drive it like a lunatic on track days (I'm going with the latter) but there is a soul to this type of classic which is something modern performance cars can only dream about. It may not be as quick as its modern day equivalent but as you can tell by my list of previously owned cars, I hold handling and feedback above all things when it comes to getting my kicks behind the wheel."
80s: Peugeot 205 GTI
Cost: £5,500
Balance: £49,500
Why I chose it: "I used to own a 1.9 GTI and it was an absolute hero of a car. Once I got used to the lift-off oversteer (it only took one lesson for me to treat it with a bit more respect) it was just so thrilling to take it to my favourite set of bends.
"The reason I picked this particular example is that it's simply the cheapest 80s 205 for sale when I scanned the ads. I would then take it to Pug1off and spend whatever it took to get it completely stripped, rust proofed, along with all the performance touches like the 195hp engine upgrade giving it a better power to weight ratio than a Focus RS, and the brakes/suspension upgrades to keep it all in check. In short (as I'm sure many readers are aware) Pug1off is to 205s in the same way as Singer is to 911s. Oh and apparently the new set up makes it sound like a BDA..."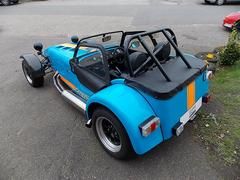 90s: Caterham Seven Supersport
Cost
: £21,995
Balance
: £27,505
Why I chose it
: "Sevens are in my blood! My grandfather was a Lotus Elan owner, whilst my father had a number of Sevens in the 50s, 60s and 70s (including a questionable Series IV). I was lucky enough to be around when he got back into Sevens in the 90s with a Caterham K-Series, followed by a 21 1.6 Sport. Let's just say I'm hooked!
"This particular example looks like an absolute flier and whilst the colour combination is a little Marmite for some, I absolutely love it! Even though the K-Series has a mixed reputation (ahem!) when they sing there's very little like it. A serious performance upgrade was really the tipping point for me on this one though. Brave pills required when prodding the loud pedal!"
00s: Porsche 911 4S (997)
Cost: £26,690
Balance: £815
Why I chose it: "This was the hardest decision for me. I was nearly swayed by a V10 BMW M6 for the sheer power and noise compared to the others on my shortlist, but ultimately it lacks the poise and precision that I would look for. The next option that fell just short was a Lotus Evora 2+2 but it was outside my budget if I was to turn my 205 into the beast that I wanted.
"So rather predictably I've opted for a 911 which does everything I would want for my 'sensible' choice, including chucking the kids in the back when popping off to the shops. My weapon of choice is a 997 4S (with manual gearbox) for year round practicality. Yes it might not be quite as rewarding as a Carrera 2 but only by the smallest of margins."
[Unfortunately both the original choices for the Escort and 911 are now sold - NA]