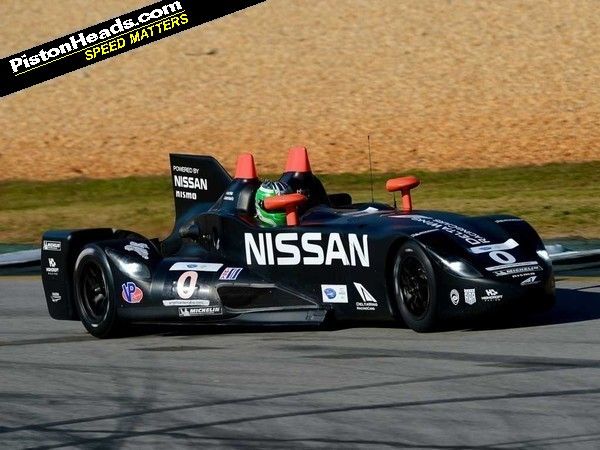 I have just watched the
Youtube video
of Satoshi Motoyama's heartbreaking attempts to fix
the Deltawing
at Le Mans this year. I think my contact lenses were rather better lubricated at the end of the vid than they were at the beginning.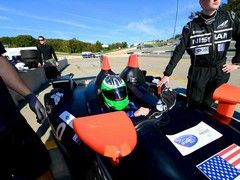 Harris heads off in the Deltawing...
How strange that a piece of footage which shows everything that is right about motorsport - perseverance, teamwork, lateral thinking - should have come to light through a programme which has exposed the very worst aspects of the insular, dogmatic motorsport community?
The Deltawing only raced at Le Mans as a one-off wildcard entry. That it didn't finish was a great shame, but in the scheme of Nissan's brave attempt to showcase this fascinating design, it didn't really matter. In exchange for a sum Audi probably spent on Dr Ulrich's make-up artist, Nissan stole the show for the non-specialist media because it won page and web space everywhere.
The car captured the imagination. It was an honourable underdog in the correct tradition: espousing new ideas that others didn't want to hear.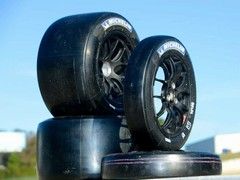 Unusual car, unusual tyre requirements
Where did the DeltaWing project go from there? Two weekends ago it went to Road Atlanta for the ALMS season-finale called
Petit Le Mans
. Despite being 300hp down on the lead cars and having to wave by other cars because it wasn't racing for class honours, the DeltaWing finished fifth overall driven by Lucas Ordonez and Gunnar Jeannette.
It almost didn't race after being punted by a Porsche, but it was still in one piece after the 10-hour race, so they let us have a drive.
There is plenty to go wrong here. For starters there is no spare Deltawing, and the brilliant Road Atlanta circuit offers many permutations of the larger crash variety. The temperature was low and, of course, the car doesn't drive like anything else. We had 10 laps to get the job done.
The video includes a brilliant chat from Deltawing designer Ben Bowlby. It's the most interesting car-based interview I've heard all year, and it makes me feel even more strongly that this car deserves to race again.
Enjoy the vid as much as I did driving the car.

---