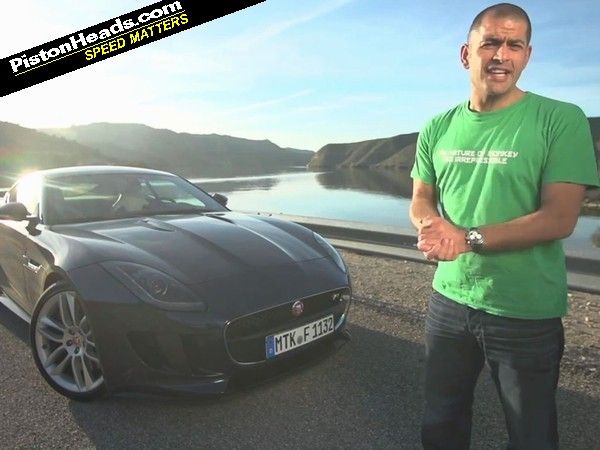 Were you aware that Jaguar had launched a new coupe? Amazing how silent the specialist media has been on the subject!
Well, I think we can allow ourselves a small dose of patriotic (Indian funded) joy, because the F Type Coupe R is a corker. There are not many cars of its, er, type I would rather live with on a daily basis. A 991 Turbo is way faster, but which would you rather see as the garage door closed after the journey home? Ian Callum deserves a knighthood for the shape.
Time was limited, so we had to stick with one version, the 5-litre supercharged V8. Many people think that in the convertible, the smaller supercharged V6 is the sweeter package, but I much prefer the big V8 in that and see no reason why you wouldn't want the full 550hp with the hardtop. This is not a delicate sports car, it's a thug.
The circuit, whose name I couldn't remember in the heat-of-battle is called Motorland, in a place called Aragon, two hours south west of Barcelona. The drive there is worth the trip alone; the circuit is possibly the best 'new' venue I've driven. Gradients, fast corners and a downhill, 180mph straight in its most open configuration.
So I likes the F Type Coupe R. We'll back-to-back it with a 991 to see how it fares soon enough, but even if the Porsche has the slight dynamic advantage I suspect it will, I'm not sure it really matters. Some cars feel and look so right, they only need to drive acceptably to work as a package. The F Type Coupe R's talents far exceed that marker. I'll have mine in dark blue please.
---
JAGUAR F-TYPE COUPE V8 R
Engine: 5,000cc, V8, supercharged
Transmission: 8-speed automatic, rear-wheel drive
Power (hp): 550@6,500 (495hp@6,500rpm)
Torque (lb ft): 502@2,500 (460lb ft@3,500rpm)
0-62mph: 4.0sec (4.3sec)
Top speed: 186mph (electronically limited)
Weight: 1,665kg
MPG: 25.5mpg (claimed)
CO2: 259g/km
Price: £85,000 (£79,950)
Figures in brackets for equivalent Convertible; all weights quoted 'from' by Jaguar