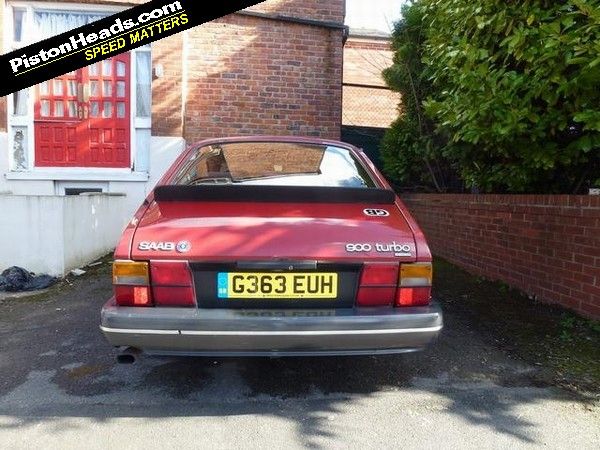 A grand would probably buy you Saab outright these days but, to keep things at a more realistic Shed level, we'll stick to a single example of Swedish weirdness and turbocharged fun.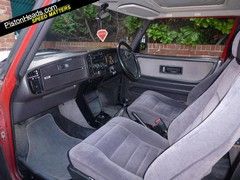 Non saggy, velour heavy interior pictured
Info in the advert accompanying this 1989 900 16V Turbo is scarce but it's taxed and tested until the summer and boasts, quote, 'no sag'. If we're talking headlining here then that makes it one better than
the last 900 Turbo Shed investigated
, though considering this advert's 'details' are about as extensive as 'red', 'petro'' and '3 doors' you might want to give it a once over before chucking in your grand. There is what appears to be a folder with some paperwork, which is a little more encouraging. And for a shed the interior seems to have scrubbed up nice for the photos with some lovely late 80s velour action going on.

A special mention also for the fact the correct three-spoke alloys are present and correct, the Saab 900 perhaps the only car in the history of time to even approach making such things look cool.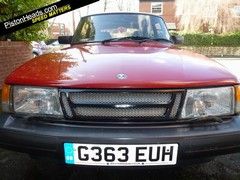 Classic Saab face wears its years well
Earlier in the year
Saab itself sold off all its old cars
and while no museum piece yet this 900 Turbo represents what, for many, was the last of the 'proper' Saabs. It ain't pretty, it's probably not much to drive by any reasonable modern standards and yet there's something melancholic and lovely about it.
You might not be able to actually save Saab for a grand. But you might be able to save this one.
Advert is reproduced below:
1989 Saab 900 turbo.

MOT until 6th August 2012

road tax until july 2012

immobiliser, power windows, sunroof, fabric on roof intact, no sag, cruise control, no faults

cd player

999 or nearest offer