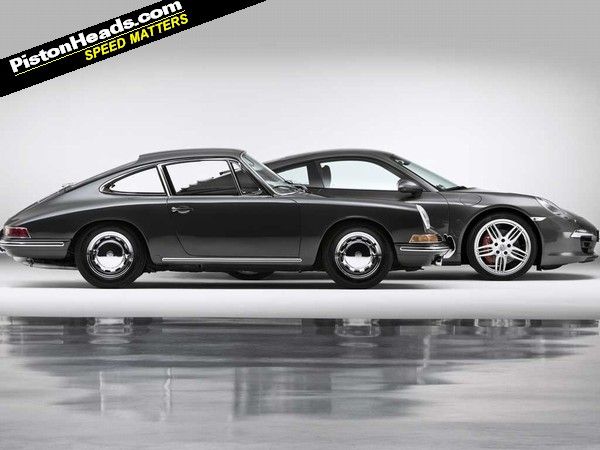 Hopefully, you'll have enjoyed
our piece
on the 50th anniversary celebrations of the 911 earlier this week. If you did, you'll be happy to hear this week's Pic is taken from the batch of photos we acquired to go therewith. And if you didn't ... well, sorry.
Anyway, this image shows pretty clearly the effect of 50 years' evolution on the 911. It's rather a lot wider, notably longer, but a smidge lower; the tail's risen, the front end's more... erm... slopey... and a few of the shut lines have been smoothed away, but at heart, the relationship between the two is face-smackingly obvious.
There are few cars – in fact, there's no car we can think of – that's been through this many successive iterations and still retains such a clearly traceable stylistic link to such a historic predecessor. This image celebrates that fact perfectly. Enjoy.
Traditional (4:3)
Computer widescreen (16:10)
TV widescreen (16:9)
Portrait (smartphone, etc)