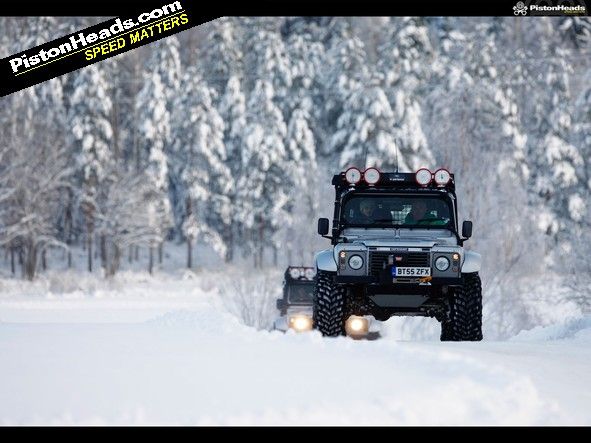 Those of you with good memories for quotes may recall that Little Britain character Andy Pipkin declared (at least according to carer Lou Todd) that "Finland has a maudlin quality to it, rendering it unsuitable as a holiday destination".
Not if your holiday includes some driving in one of these Defender bigfoots, built by Land Rover Special vehicles and used as part of LR's Nordic Adventure programme.
You can read all about editor Trent's Land Rover adventure in Finland's snowbound wastes in his own words in the feature we published yesterday, but for now just sit back, relax, and enjoy four sizes of snowy bigfoot wallpaper...

Traditional (4:3)
Computer widescreen (16:10)
TV widescreen (16:9)
Portrait (smartphone etc)