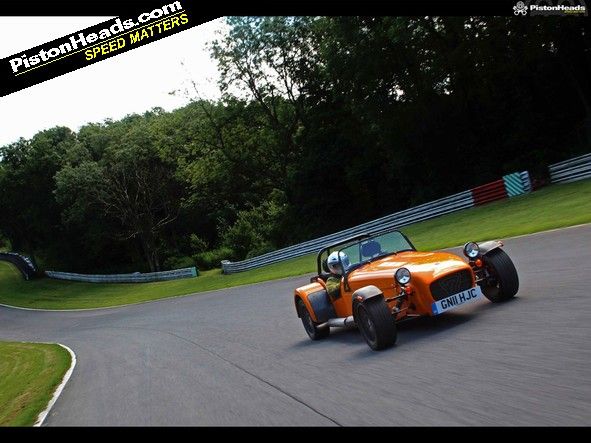 It might not quite be the Nurburgring, and it might not quite be as interesting as
the supercharged R300
that Dale Lomas tried earlier this week, but
Dan's recent track day at the Brands GP circuit
in a Caterham Supersport looks like it was quite a lot of fun.
And although you probably couldn't quite call the Brands Hatch GP loop the Nordschleife of the UK, it's still quite a circuit.
This little photo also tells a tale of an appealingly down to earth car company. Because the chap driving the tracking car is none other than the new boss of Caterham Cars, Graham Macdonald. Good chap.
Traditional (4:3)
Computer widescreen (16:10)
TV widescreen (16:9)
Portrait (smartphone etc)