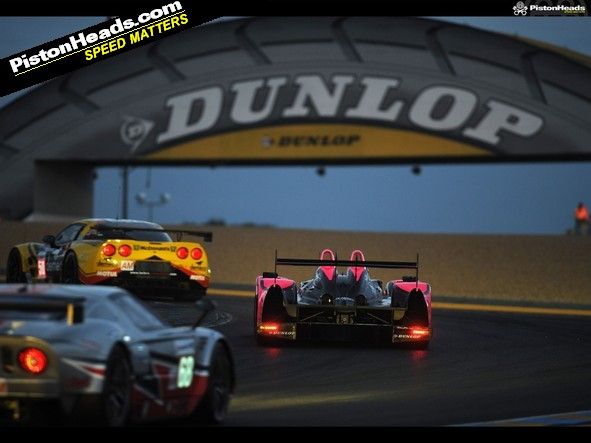 Le Mans fever has firmly gripped the PH office this week, largely because of the introduction of a
countdown to the big day on all the threads in our Le Mans forum
.
It's therefore with more than a frisson of excitement that we realise that there's barely more than a month left before the annual pilgrimage to La Sarthe begins.
So if you haven't yet booked your trip over, may we present you with today's POTW, a reminder of what makes Le Mans such a special race. And that's before you consider this year's hybrid battle between Audi and Toyota, or the fabulous Nissan DeltaWing. Or the beer and endless variations of meat-based snacking...
Of course, if you're going already, then great - please enjoy today's wallpaper, but if you're not, and this is all enough to tempt you into changing your plans, then help is still at hand, for our partners at camping tsars 1st Tickets still have a few places left on the PistonHeads private campsite - so get booking!
Traditional (4:3)
Computer widescreen (16:10)
TV widescreen (16:9)
Portrait (smartphone etc)