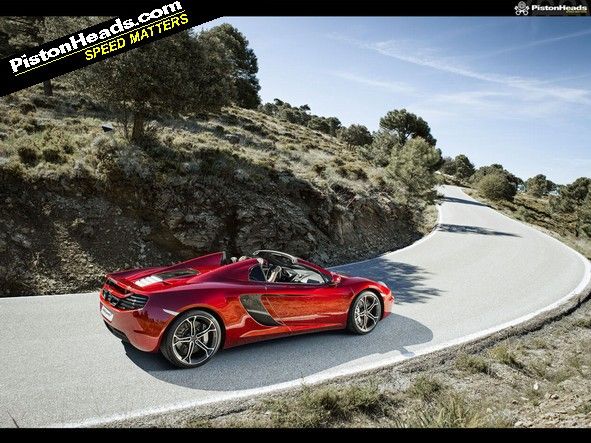 As what seems like the 15th rain shower of the day drums on the roof of PH HQ, it seems like an open-top car is a singularly pointless device in the British summer.
But the new McLaren 12C spider does at least get its hard top in place in just 17 seconds and, as the video McLaren released yesterday seems to suggest, looks like quite a hoot in which to hoon around, rain or shine.
So we thought McLaren's latest road car deserved a spot of POTW action. And if you're wondering what all the brightness in the picture is, we believe it's known as sunshine...
Traditional (4:3)
Computer widescreen (16:10)
TV widescreen (16:9)
Portrait (smartphone etc)