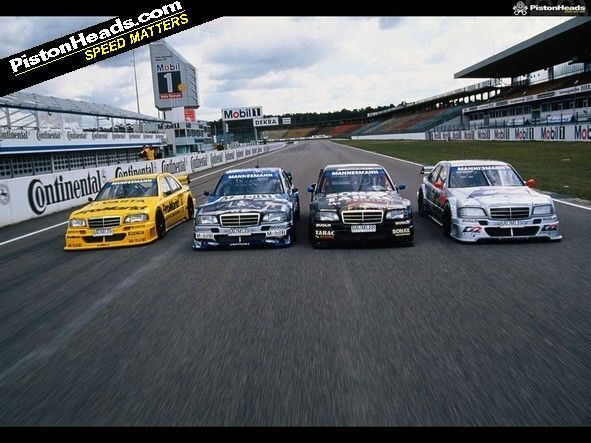 Next weekend the Deutsche Tourenwagen Masters (DTM to thee and me) kicks off, with a new look, a new set of regs and the return of BMW, about which you'll be able to read more on PH soon.
Which might well put the nose of Mercedes out of joint - it's won eight driver's titles since 2000. Mercedes may well also be a bit miffed that its 2011 star - Bruno Spengler - has jumped ship to BMW.
And although the BMWs have so far been relatively slow in testing, you'd not want to bet against them being serious rivals to the established Mercs and Audis sooner or later. Thereby initiating a new golden era in DTM, we hope, at which point the fightback from Merc will doubtless begin.
There's a precedent for this, after all. Having been stung in 1993, when Alfa Romeo got the jump on Mercedes with a 155 designed for the new Class 1 touring car regs, Mercedes promptly countered in 1994 with its own version of the new C-Class, beating Alfa to the title. And did it again in 1995. This is the Mercedes press shot, taken at the start of the 1995 season.
Traditional (4:3)
Computer widescreen (16:10)
TV widescreen (16:9)
Portrait (smartphone)