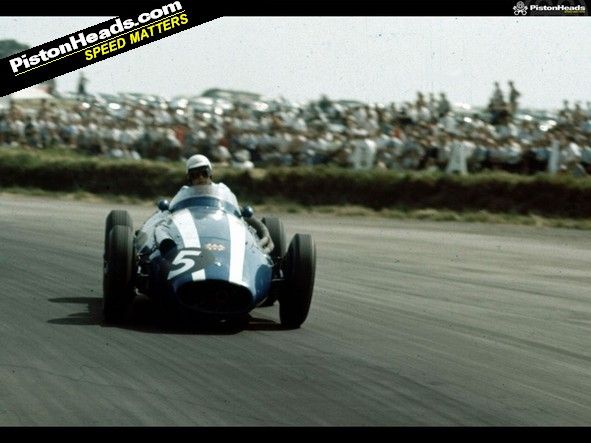 With the sad news of motoring legend
Carroll Shelby's death last week
, the chat and tributes to the great man have - probably rightly - focussed on his work with Cobras and Mustangs.
But Shelby wasn't just a car constructor, he was also a racer. As this picture - taken during the 1958 British Grand Prix - proves, he had a fair bit of natural car control, too.
Shelby wasn't a hugely successful F1 driver - he only made eight GP starts, and this picture captures him on the way to ninth place in the non-works Scuderia Centro Sud Maserati 250F (his best GP result was a fourth in Italy). But the very fact he was there, mixing it with the likes of Moss, von Trips et al, makes him even more of a legend to our minds.
Traditional (4:3)
Computer widescreen (16:10)
TV widescreen (16:9)
Portrait (smartphone etc)