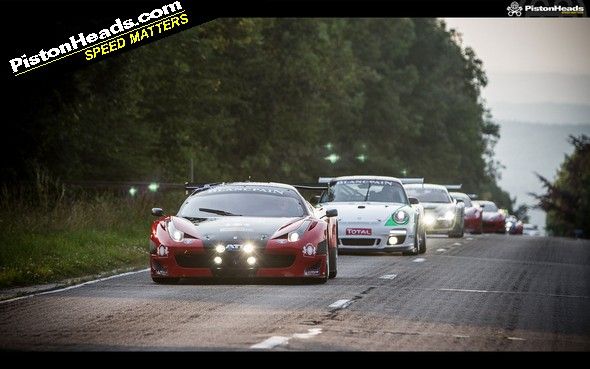 Generally when we publish pictures of racing cars as POTW the idea is that they are hanging everything out, right at the limit of grip.
Today's pic of the week selection could not be more different. This weekend Spa-Francorchamps circuit will hold the Total 24 hours of Spa and earlier this week the entire field of 67 racers took to the public roads to parade into the centre of Francorchamps, 13km from the racetrack itself.
Judging by these pics, we reckon it must have been a pretty spectacular sight, with 12 different marques represented, including Ferrari, Porsche, Mercedes, McLaren, Audi, BMW and Lamborghini.
On the road
Traditional (4:3)
Computer widescreen (16:10)
TV widescreen (16:9)
Portrait (smartphone etc)
In town
Traditional (4:3)
Computer widescreen (16:10)
TV widescreen (16:9)
Portrait (smartphone etc)