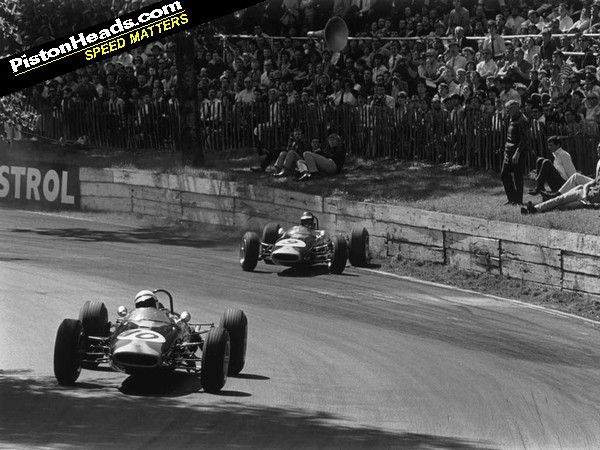 It's always mesmerising in this health and safety obsessed age seeing images of historic race cars flying around a corner - usually sideways - with the crowd just feet away. The more so when it's on tarmac more used to perambulating Londoners enjoying a quiet stroll in the park.
The park in question is Crystal Palace of course and, fired up by yesterday's Time For Tea?, we delved into LAT's archives for another taste of the action from back in the day. Taken at the 1966 British Formula 2 race it shows Jochen Rindt in a Brabham BT18-Cosworth pushing possibly a little too hard in his pursuit of third placed Alan Rees in a similar car. And a fine illustration of all that was exciting about motor racing in 60s Britain.
And the Cosworth angle? Expect more on this very shortly...
[Photo: LAT Photo]
Traditional (4:3)
Computer widescreen (16:10)
TV widescreen (16:9)
Portrait (smartphone, etc)