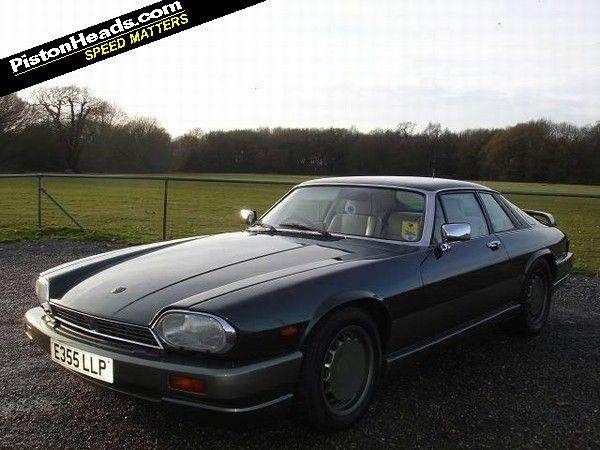 Ahh, the Jaguar XJ-S. The E-Type successor that wasn't. We'll spare you the inevitable recounting of the way the XJ-S shocked the world when it was unveiled as the replacement  for Jaguar's most iconic car; suffice to say, it didn't go down too well. That reaction has tarnished its reputation ever since, and to this day it has never quite lived up to the greatness of its famous forefather.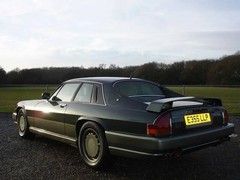 Why one shade of green, when you can have two?
That said, time has done the XJ-S's 'challenging' looks many favours. Today, the long, low profile has an elegance and a drama that could never have been predicted, while details like the sweeping buttresses, ovoid headlamps and squat glasshouse all add character. The good kind, that is, as opposed to "character".
This one, however, is not your usual XJ-S. When this one emerged from the factory, it went straight back into another workshop – that of TWR, the company whose credits include taking V12-powered XJ-Ss to European Touring Car Championship and Bathurst 1000 victories in 1984 and 1985 respectively. TWR ran a programme which honed and fettled standard XJ-Ss, fitting stiffer springs, gas-filled dampers, four-pot callipers, a free-flowing exhaust system, a GRP bodykit (designed in the wind tunnel) and 18-inch Speedline alloy wheels. It was such a success that Jaguar eventually formed a joint venture with the company, JaguarSport, and made the TWR XJ-S an official model – the XJR-S.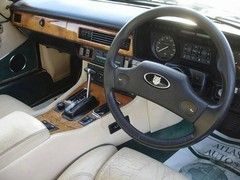 There's even a green carpet. Bliss.
Inside, there's all the luxury you might expect from a Jag, with chunky strips of polished walnut, swathes of cream leather, thick green carpet which extends up the doors, and plenty of toy-promising buttons smattered around the dash, some of which may even still work. Plus, you get the classic pre-facelift XJ-S barrel gauges reading back your fuel level, coolant temperature, oil pressure and voltage. Splendid.
It's is priced at £7,995, and while that might seem like rather a lot of cash for an old Jag from the era that reliability forgot, XJ-Ss aren't cheap things anyway, so for a relatively special one with few miles, that figure is actually pretty reasonable. And resplendent in two-tone Moorland over Alpine Green, with what look to be colour-coded alloys, it's just about as kitsch as you can get. We want it, quite deeply.

---
JAGUAR XJ-S V12 TWR
(figures for standard XJS V12)
Engine: 5,345cc V12
Transmission: 3-speed automatic
Power (hp): 295
Torque (lb ft): 320
MPG: 22.5 (combined)
First registered: 1988
Recorded mileage: 45,150
Price new: £29,900 (plus TWR upgrades)
Yours for: £7,995

---