Mad 850hp NSX to take on Pikes Peak
Tuesday 24th July 2012
Nope, we wouldn't have known it was an NSX unless someone had told us either...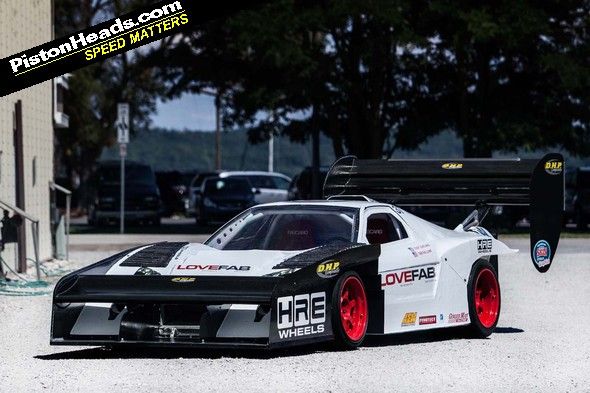 If you thought that this year's Unlimited class in the Pikes Peak International Hill Climb was in danger of becoming dull now that Nobuhiro 'Monster' Tajima - the hill climb's record holder - had gone all
eco-friendly with an electric car
, we would humbly suggest that you are wrong.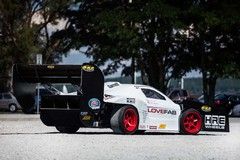 For a start, you're forgetting the Brit-backed RS200 entries of
Mark Rennison
and
Liam Doran
, and secondly you might be interested to have a wee butcher's at this entry from the Gloriously American-sounding Cody Loveland.
Cody's Michigan-based firm, LoveFab, is a tuning specialist for NSXes, which is how his Pikes Peak entry began life - as an Acura NSX. Now it's been turned into a barely recognisable 850hp beast, and should be quite a sight whistling its way up the famous Colorado mountain.
In fact, with this year being the first that Pikes Peak is an all-asphalt event, not having four-wheel drive might not even be that much of a disadvantage anymore.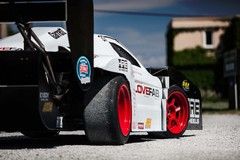 The 90th running of the Pikes Peak International Hill Climb takes place on 12th August, having been postponed earlier in the year due to wildfires.
Oh, and if you miss the gravelly bits of the old PPIHC, have a look below at the LoveFab NSX, in a less extreme state of tune, terrorising the Michigan backwoods...