Thursday 21st June 2012
LEXUS LFA - HURRY WHILE STOCKS LAST
Final few Lexus LFAs looking for homes as production winds up and Toyota calls time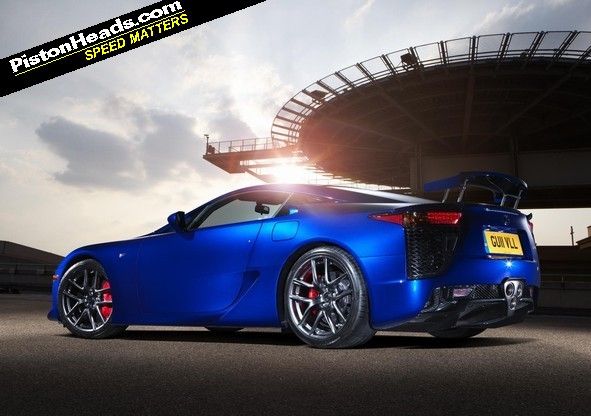 For those of you in the market for limited-edition, V10 hypercar (we cater for all at PH), here is some very important news; fewer than 10 Lexus LFAs remain for sale.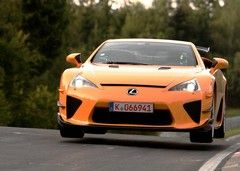 570hp, 7:14 'Ring time, £398,000...
According to Tim Morrison the US Vice-President of Lexus, via WorldCarFans, 'supply is down to single digits' from
the original 500.
How many folk there are left in the market for a £350K Lexus does leave you wondering, the announcement perhaps offering a memory jog should the LFA have slipped off your radar in a sea of Ferraris and Lamborghinis.
There is no news on whether the 50 Nurburgring Edition LFAs have completely gone. Though its £398,000 price appears seriously steep, it has lapped the famous German circuit very quickly and what's another 50-odd thousand pounds when buying a supercar? Especially an orange one...
No replacement for the LFA is expected, and given the gestation period of the original, when would it turn up? That said, rumours still abound that a roadster will be produced once all 500 coupes have found homes.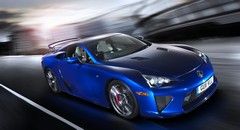 Regular car a snip at £343,000!
And if the opportunity of owning one of the last LFAs ever isn't reason enough for you to part with your £343,000, maybe this video of
Riggers at Goodwood
in one may convince you.