Wednesday 4th July 2012
CLS SHOOTING BRAKE AMG LEAKED - BY MERC
Official pictures found published (briefly) on Mercedes-Benz consumer website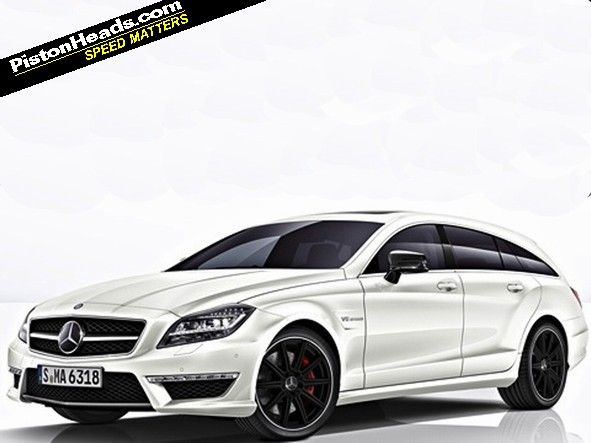 Following the global reveal of
the Mercedes CLS Shooting Brake at Goodwood
, photos of an AMG version (shown in disguised form at the FoS) have emerged. Leaked directly from Mercedes itself, the pictures have been
quickly seized upon by US mag Car and Driver
.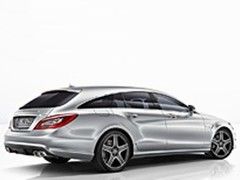 Quad exhausts mark out AMG
They show a Shooting Brake with a new exhaust and rear bumper arrangement, a more aggressive front grille and new wheels. As ever with AMG, the external changes to the standard car are fairly subtle, although they certainly hint at the latent performance potential.
This potential is sourced from the same 5.5-litre twin-turbo V8 that features in the CLS 63 AMG saloon. In standard tune, this produces 518hp and 516lb ft of torque, but expect the Performance Pack (upping these figures to 550hp and 590lb ft) to be offered. As with most other AMGs, the transmission will be a seven-speed Speedshift automatic.
Predictably, Stuttgart has taken away any trace of the Shooting Brake AMG's emergence from its website. But expect it to follow soon after the standard Shooting Brakes reach British showrooms in November.
Also, BMW may be extending its 6 Series family to combat the threat posed by the Shooting Brake. Not content with producing the 6 Gran Coupe to fight the CLS, BMW Blogsuggests a 6 SeriesGran Touring could go on sale in 2014. And while BMW is not producing an M5 Touring, the emergence of an CLS Shooting Brake AMG could change their minds when considering the Gran Touring.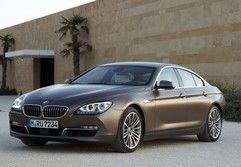 Gran Coupe + 5 Touring = Gran Touring?
Original rumours about an estate 6 Series came out in 2010 when BMW's head of development, Dr Klaus Draeger, said a Shooting Brake concept had been built but not shown.
With no official confirmation yet, details on the 6 Gran Touring remain vague. Presumably we can expect something that compares to the 5 Series Touring in the way the CLS Shooting Brake compares to an E-Class estate; more curvaceous, and with the focus much more on style than outright carrying capacity.