Tuesday 31st July 2012
HOTTER HYUNDAI VELOSTER 'R' ON THE WAY?
A turbocharged Veloster is coming but is there something hotter on the way too?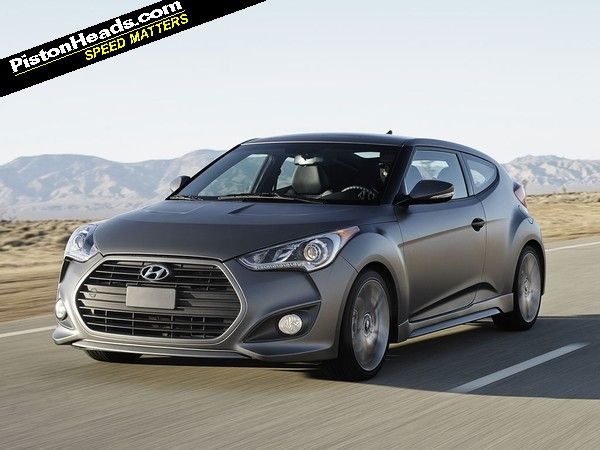 We weren't massively impressed with
the Hyundai Veloster when we drove it
a little while back but Hyundai is nothing if not ambitious and seemingly keen to spin more
PH-worthy variants
off its quirky coupe.
A turbo version is on the way, though for some reason Hyundai has retuned the 204hp engine other markets get to 186hp for Europe. There's a marginal on-paper torque increase from 195lb ft to 199lb ft, Hyundai insisting the change is to suit European driving tastes and has a more torquey feel at low revs. Either way, it's nearly a second slower to 62mph than the 7.4 seconds of the 204hp global version.
With or without a turbo badge, the Veloster isn't exactly squaring up to be a breakout car for Hyundai, at least for the likes of us. But rumours of a hotter version doing the rounds across the pond suggest there may be hope yet.
Various US sites, including Motor Authority, are busy speculating about headroom in the Veloster Turbo that might allow a feistier version to compete with the hotter Mini Coopers, Sciroccos and others Hyundai would like to see the Veloster trading blows with.
There's still some way to go before the Veloster can deliver on the promise of those quirky looks, especially against the likes of those cars, but the Koreans are learning fast and there may yet be a more hot hatch worthy Hyundai for PHers to get excited about.