Thursday 30th August 2012
VETTEL CAMEOS IN POP VIDEO
Hello, is that Sebastian? Time to earn some of those corporate dollars...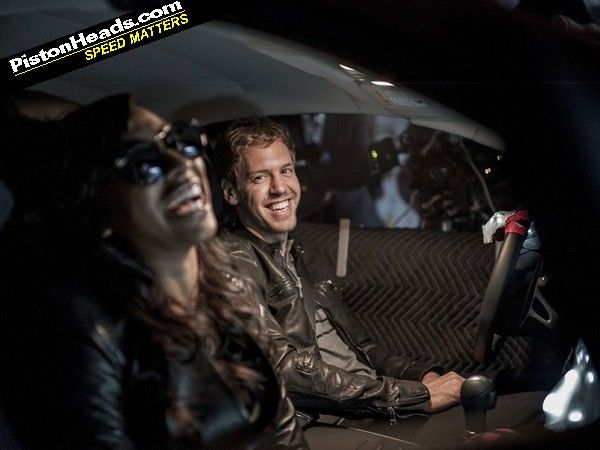 Pop stars and cars … if ever there were a PR minefield one should avoid at all costs. Just
ask Lotus
.
And so into it blindly steps Sebastian Vettel, apparently as confused as to Infiniti's connection with his Red Bull racing car as any of us. Yes, he's put his name to a special edition and all that. But clearly someone in the PR department wants some more face time. A bit more exposure for the plucky young German.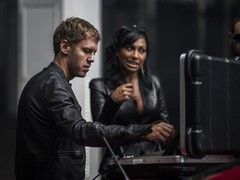 "Er, so who's this German guy then?"
Hence his slightly baffled appearance – with an Infiniti, natch – in a new video for Melanie Fiona (nor us). So we have R&B video basics – pouts, tight clothes, screeched vocals, some backlit dry ice and all that – and then into the middle of it stumbles Vettel, rictus grin in place as he tries to figure out exactly why he's there having perhaps forgotten it's emblazoned across his race overalls. So there's the essential caressing the gearstick symbolism, a bit of mild hoonage around a warehouse and then he's left to twiddle a mixing desk at the back of the stage. Again, nor us.
It's all a bit cringeworthy really. And here Vettel could do with taking a leaf out of Hamilton's book. He may try and dress (and, er, shave) like he's stepped out of a music video and prove he's down with the kidz with his 'street' tweeting. He may date a pop star and namecheck his pals in the business at every opportunity. But even he's got the sense not to gatecrash a party like this.   
Painful viewing right here, should you wish it. And a making of too!