Tuesday 19th March 2013
FERRARI F50: TIME FOR TEA?
Want to see a bit more Ferrari F50? Of course you do!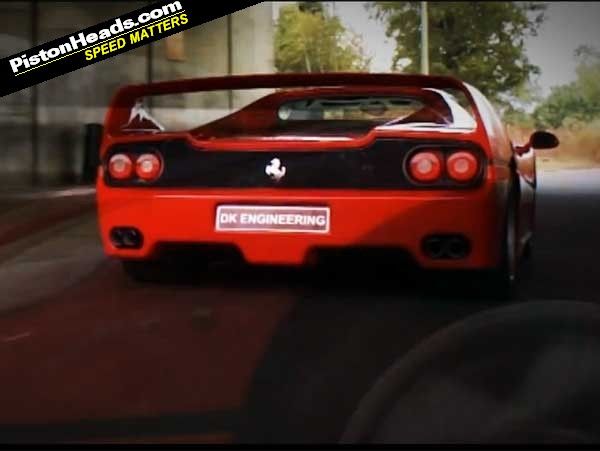 It's already been a good week if you're partial to a bit of Italian super exotica, especially Ferrari flavoured. Just today we've had news of the latest
Glickenhaus one-off
and news that Pininfarina is going to build a very limited run of its lovely
458-based Sergio concept
from Geneva.
And yesterday we were geeking out over the Ferrari F50, celebrating it as a PH Hero no less. Off the back of that Ferrari specialists DK Engineering got in touch to share a little vid they made in homage to the car. So having read about it you can now sit back for some additional geekery. And if that's whetted your appetite their film on the F40 is also well worth a look.