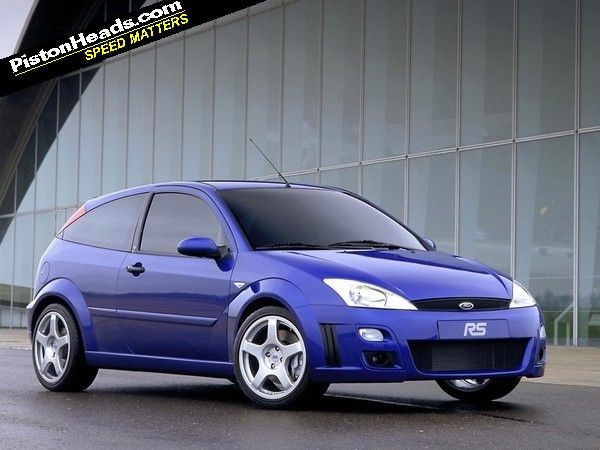 The
Ford Focus RS
was an unusual car when it appeared in October 2002. It was the first fast Ford to wear the exalted RS badge in five years, following the end of production of the Escort RS2000. The Focus stuck with front-wheel drive, which was at odds with Ford's marketing campaign aligning the RS closely to the all-wheel drive Focus WRC rally car. Perhaps even stranger than this, the Focus RS's main rivals, the Subaru Impreza WRX and Mitsubishi Evo both used sophisticated four-wheel drive systems to deploy their power.
Making the plot all the more odd is the amount of money Ford ploughed into the Focus RS, only to ignore four-wheel drive. Around 70 per cent of the RS is unique to this 4,501-run model, which accounts for the strong rumour that Ford lost £4,000 on every one it sold. If true, the £19,995 list price when new seems an even better bargain.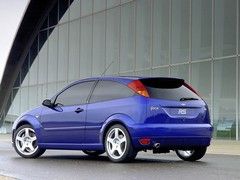 Every inch the true RS
For the money, Ford supplied a 212hp 2.0-litre turbocharged engine and five-speed manual gearbox, which saw the Focus RS from 0-60mph in 6.4 seconds and on to 144mph. Not especially swift by today's standard, but still on the pace and it was among the quickest hatches of its day.
Also included was a Quaife Torque Biasing Differential that has been the subject of much debate ever since. Some argue it ruins the driving experience, while others revel in the hardcore nature this differential imparts to the RS. Either way, the Quaife differential meant the Focus turned into and held its cornering line like no other front-drive car before, and few since.
With 4,501 built, the Focus RS halted production on 11 November 2003 just 13 months after its introduction and its status as a contemporary classic Ford was assured. Now, prices have dropped to £7,000 for a straight high miler, while the bulk of the 2,147 right-hand drive cars supplied to the UK sit in the £8,000 to £11,000 bracket. The very best Mk1 Focus RS examples still fetch up to £16,000, which is where the most recent five-cylinder Focus RS is just dropping down to. Big difference here is the Mk1 Focus RS is now appreciating in value as more buyers seek it out.
Buying Guide Contents
Introduction
Powertrain
Body
Rolling chassis
Interior
Search Focus RSes in the PH Classifieds now...