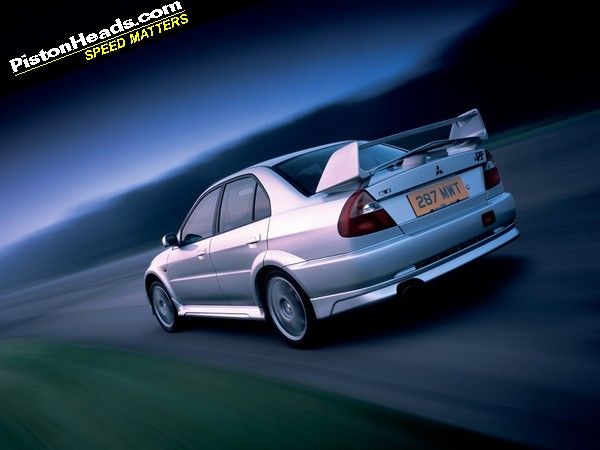 It seems strange in hindsight that it took Mitsubishi so long to capitalise on the success of its Evo rally car with a road-going model for sale in Europe. Having dominated the World Rally Championship (WRC) between 1996 and 1999 with four title wins on the trot for Tommi Makinen, the Evo was easily beaten in the showroom by the Subaru WRX.
It wasn't until the launch of the Mitsubishi Lancer Evolution VI, more commonly referred to as the Evo VI GSR, that the Japanese firm entered the consciousness of all but the keenest enthusiasts. Even then, the majority of Evo VIs entering the UK were grey import cars, with only a handful brought in and sold with warranty through a small number Ralliart dealers.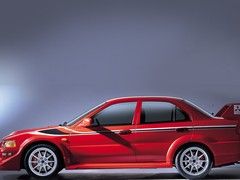 Sought after Makinen Edition much prized
With a price tag of £30,995 when it officially went on sale in the UK at the beginning of 1999, the
Evo VI
proved a performance bargain. With a modestly claimed 276hp from its 2.0-litre turbocharged engine, permanent four-wheel drive with Active Yaw Control that gave physics-defying handling and a practical four-door body, the Evo immediately gave Subaru a bloody nose. It also helped the Evo VI could crack 0-60mph in 4.4 seconds and head on to 150mph rather than the 112mph limited top speed of many Japanese import models.
The Evo VI's candle burned brightly for a mere two years before being replaced in March 2001 by the Evo VII. For many, the Evo VI remains the iconic pinnacle of Mitsubishi Evo design for its style, aggression and usability. It's also quite simple to extract considerably more power from it, making it popular with tuners and track day addicts.
As well as the standard Evo VI, Mitsubishi launched the Tommi Makinen special edition, available with an optional sticker pack to give the car a similar appearance to the four-time WRC champion's rally car. There were also RS, RS2, RS Sprint and Extreme limited edition models, and some other exotic editions not officially sold in the UK.
Still hugely popular and fast attaining classic status, the Mitsubishi Evo VI can be bought for as little as £5,000. For a perfect example of one of the 26 Extreme models built, you'll need £20,000, but half that will bag a good Evo VI that will be worth hanging on to. We'll concentrate on the Evo VI GSR and Tommi Makinen Edition models here as they are the most plentiful in the UK.

---
Owner's view:
"I think the handling is the stand out feature, with the complex 4WD system always giving you confidence in all road conditions, but it really is a well rounded package - brakes, handling, power, driver involvement, quality of gearshift, practicality - all are first rate and I'm sure the Evo VI would easily hold it's own against modern day rivals."
Adam Hamlet

---
Buying guide contents:
Introduction
Powertrain
Rolling Chassis
Body
Interior
Search used Evo VIs in the PH classifieds