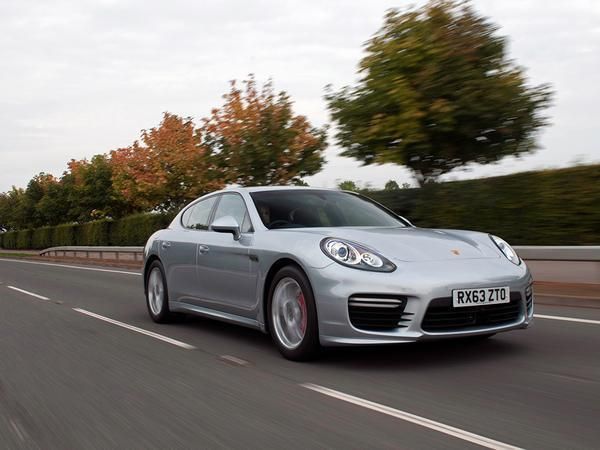 The idea of a four-door 911 goes all the way back to the 1960s, but it took Porsche until 2009 to launch something in this vein. It was the Panamera, or 970 to give the car its internal product code. Of course, it bore only a passing resemblance to its sports coupe sibling as the Panamera was a front-engined, five-door hatch.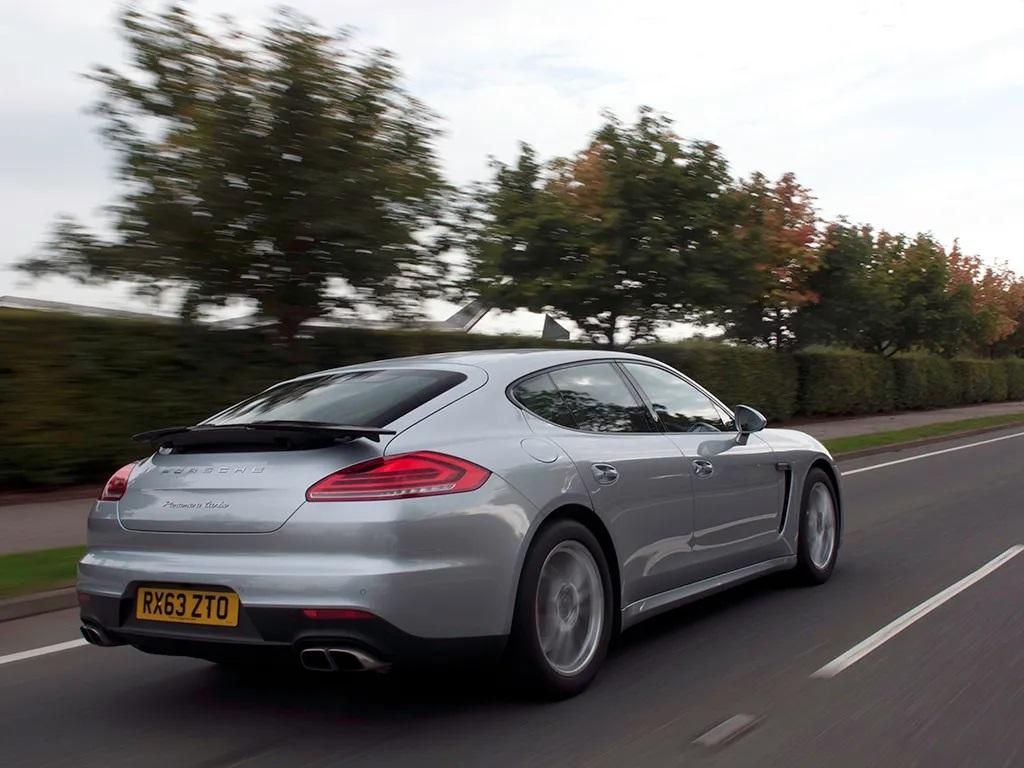 The look is distinctive at least...
While some might have wrung their hands at this broadening of the Stuttgart firm's range, the model did make strong business sense. It allowed Porsche to take on Audi, BMW, Jaguar, Maserati and Mercedes in the large, fast saloon sector. With 164,503 Panameras made during the 970's production run to 2016, there's no arguing with its contribution to the company's bottom line.
The first 100,000 of those cars were 970.1 first generation models, which was then replaced by the Gen 2 car in 2013. We've listed the engines below, but the significant change with the facelift was swapping the S models' V8 motors for turbocharged V6s.
Also, the introduction of the Panamera S Hybrid in early 2011 was another clear sign that Porsche was well aware of the need to offer as diverse a range as it could.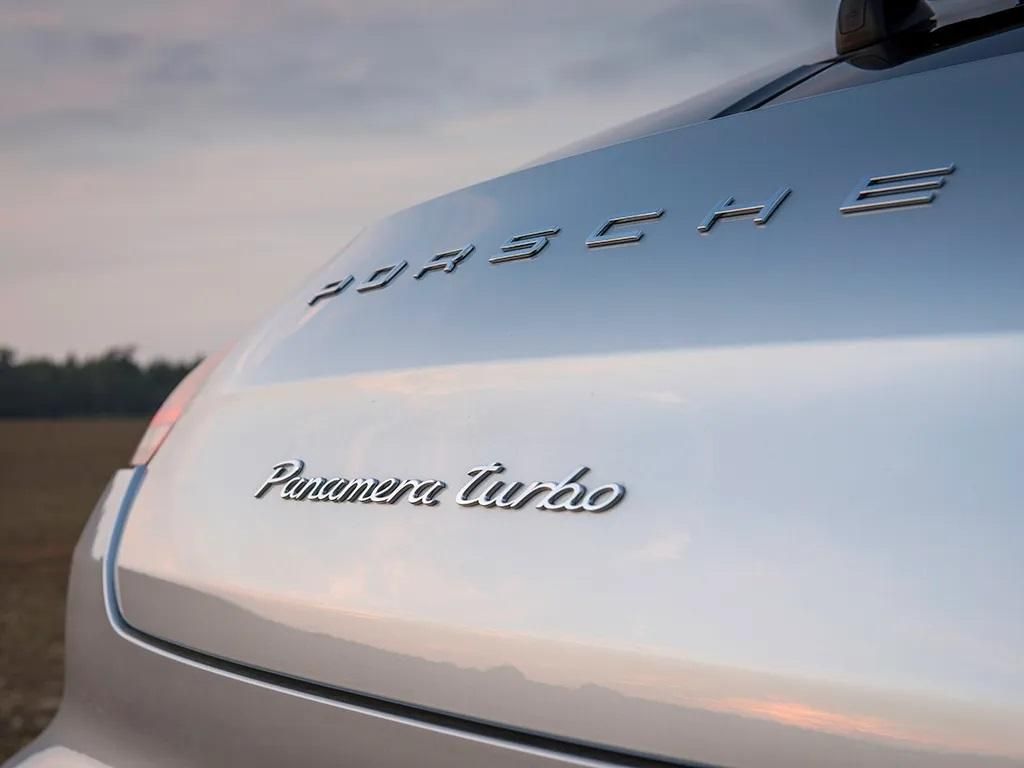 Turbo very desirable if you can afford it
For us, the real interest lies in the petrol-only models and, in particular, those with a V8 motor. Go for the full-house Turbo S with 550hp and you have a luxury four-seater that reaches 62mph in 3.8 seconds and tops out at 191mph yet can still offer 24.6mpg combined economy.
If the Panamera sounds like your kind of Porsche, prices now start from £26,000 for an early 3.6-litre V6 with average miles. Upgrade to the V8 S and you'll need to spend another couple of thousand for an early example. Diesels start at £29,000, while the petrol-powered Turbo will require a further £10,000 on top of that. An E-Hybrid will set you back from £45,000, but for the same money we'd rather have the GTS.

---
Panamera 970.1 models
4.8 S - 400hp; 0-62mph 5.4sec; top speed 176mph; 6-spd man/7-spd PDK
4.8 4S - 400hp; 0-62mph 4.8sec; top speed 175mph; 7-spd PDK
Turbo - 500hp; 0-62mph 4.0sec; top speed 188mph; 7-spd PDK
Turbo with Powerkit - 540hp; 0-62mph 3.9sec; top speed 190mph; 7-spd PDK
Turbo S - 550hp; 0-62mph 3.8sec; top speed 191mph; 7-spd PDK
GTS - 440hp; 0-62mph 4.3sec; top speed 179mph; 7-spd PDK
3.6 V6 - 300hp; 0-62mph 6.3sec; top speed 161mph; 6-spd man/7-spd PDK
3.6 V6 4 - 300hp; 0-62mph 5.9sec; top speed 160mph; 7-spd PDK
Hybrid-S - 3.0 V6 s/c - 380hp; 0-62mph 5.8sec; top speed 168mph; 8-spd Tiptronic
Diesel - 250hp; 0-62mph 6.8sec; top speed 150mph; 8-spd Tiptronic
Panamera 970.2 models
3.0 S - 420hp; 0-62mph 5.1sec; top speed 178mph; 7-spd PDK
3.0 4S - 420hp; 0-62mph 4.8sec; top speed 178mph; 7-spd PDK
Turbo - 520hp; 0-62mph 4.1sec; top speed 190mph; 7-spd PDK
Turbo S - 570hp; 0-62mph 3.8sec; top speed 193mph; 7-spd PDK
GTS - 440hp; 0-62mph 4.4sec; top speed 179mph; 7-spd PDK
3.6 V6 - 310hp; 0-62mph 6.3sec; top speed 161mph; 7-spd PDK
3.6 V6 4 - 310hp; 0-62mph 6.1sec; top speed 160mph; 7-spd PDK
S E-Hybrid - 416hhp; 0-62mph 5.5sec; top speed 168mph; 8-spd Tiptronic
Diesel - 250hp; 0-62mph 6.8sec; top speed 152mph; 8-spd Tiptronic
Diesel - 300hp; 0-62mph 5.7ec; top speed 161mph; 8-spd Tiptronic

---
PHer's view:
"I was looking for a daily drive that was comfortable on long journeys, but still sporty and fun to drive. I considered a Jaguar XJ, BMW 5/7 Series, and nearly bought another Range Rover. Being a big Porsche fan, I was drawn to the Panamera despite only looks a mother could love and I was sold after a test drive!"
Mat Finch

---
Buying Guide contents:
Introduction
Powertrain
Rolling chassis
Body
Interior
At a glance
Search for Porsche Panameras in the PH classifieds