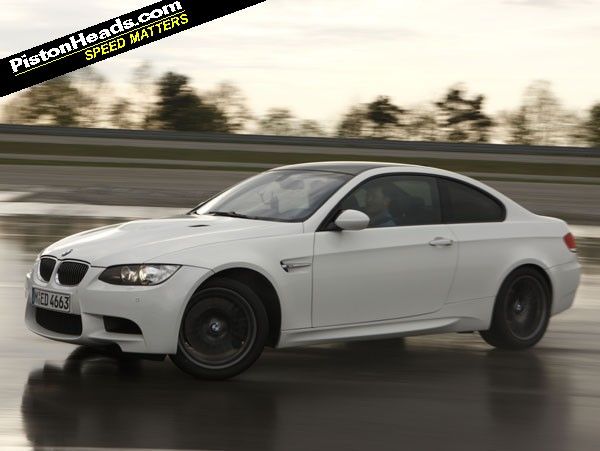 We asked you guys to put your
limited-slip differential questions
to one of the world's foremost authorities on the subject: Joerg Trommer, product technology director at British engineering giants GKN Driveline, maker of the electronically controlled LSD on the new
BMW M5.
We got a great response. Armed with your questions, and a few of our own, we sat him down with one of his colleagues, Heinrich Huchtkoetter who, it turned out, knew even more. This guy, also German (With a name like that? Surely not! - Ed.), first started working on LSDs in 1988, starting with the front-drive system on the Ford Escort RS turbo. He's been at it ever since.
Remember, these guys are engineers. A simple answer is rarely the right answer. The whole interview was supposed to last 15 minutes but went on nearly an hour. If you've ever got into a discussion about LSDs and felt a bit out of your depth, this is essential reading (even if you might have to do it twice).
Thanks to all those who submitted questions and apologies to those whose didn't make the final cut - as you can see it went on a bit!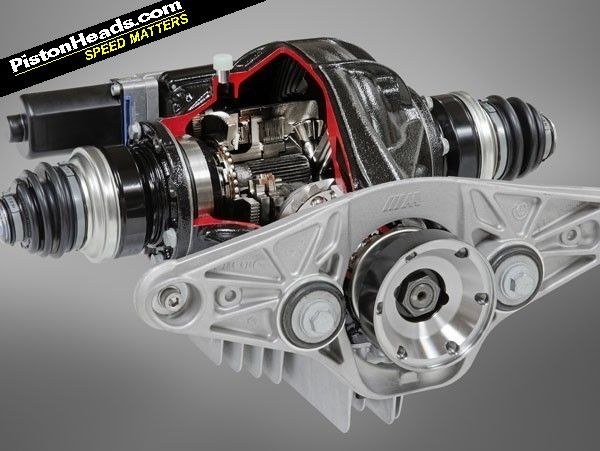 PistonHeads:
So, let's start with an easy one: what is a limited-slip differential?
Joerg:
A differential balances the torque between the wheels. A standard open differential essentially delivers the same amount of torque left and right. A limited-slip differential creates inefficiency by adding friction to transfer torque to one side or the other.
PistonHeads:
Why would you want an LSD?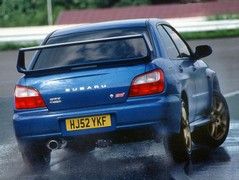 Older Subarus rely on viscous differentials
Heinrich:
First reason of all is traction. If one wheel is spinning, for example on split mu [different surface grip], an LSD can redistribute torque. If, for example, you have 1,000Nm available, you can have 100Nm on one side and 900Nm on the other side, instead of 500Nm on both sides.
Cornering is also improved. If you go through a bend at high speed the inner wheel becomes lighter and lighter until it begins to spin. An intelligent or passive torque-sensing differential can distribute torque to the outside to give an oversteering yaw moment to help you into the bend.
When you accelerate out of a bend you typically understeer because the front axle becomes light. If you add additional torque to the outside via an LSD (it doesn't matter whether it's on the front or the rear), that pulls the vehicle in and gives less understeer.
Another advantage is the opposite. Every LSD reduces throttle-off [lift-off] oversteer in a bend to a quite significant extent. Same goes for lane changing manoeuvres. If the vehicle becomes unstable the LSD more or less automatically reduces torque to stabilise and that's yaw damping.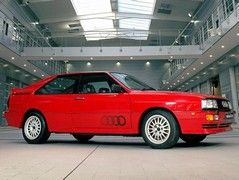 Quattro pioneered the Torsen centre diff
PistonHeads:
What are the advantages and disadvantages of the traditional so-called mechanical or passive systems, ie, viscous coupling and torque-sensing LSDs?
Joerg:
An example of a firm who likes viscous coupling LSD is Subaru. Now they've replaced more of less all their LSDs with brake intervention but until 2007-2008 it was in basically in all of them, both in the centre and the rear. It's still the cheapest technology both in four-wheel drive coupling and a fairly simple limited-slip diff, albeit with limitations. Japan is really the only remaining market for viscous coupling and that is declining.
Torque-sensing gave its name to Torsen [a branded LSD now owned by Japanese engineering firm JTEKT]. All the Audi Quattros had Torsen centre diff and the rear as well.
In the Lancia Delta Integrale, the centre LSD was a viscous coupling and the rear was a Torsen.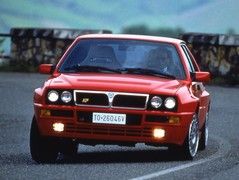 Integrale had Torsen and viscous diffs
Heinrich:
The main disadvantage of torque-sensing LSD is that immediately the wheel is in air you totally lose the drive force. It's just gone. If a race car is driven hard over a kerb, forget it.
On the other hand, if all four wheels are on the road and the given torque bias gives a relatively reproducible behaviour you can steer the car by sliding on the throttle, which many people like.

You've heard of torque-biased ratio in LSD. For speed-sensing LSDs like viscous couplings you will not find it, because it's dependent on the wheel speed difference. If you're accelerating in the bend you need some speed to make the inner wheel spin and that's what some people don't like.
But you can't really say, this is good, this is bad. Put people from Audi who love Torsen LSD together with, 10 years ago, Land Rover, who loved viscous coupling, and they would kill each other.
Both systems have advantages and disadvantages and you cannot say one is definitely better than the other.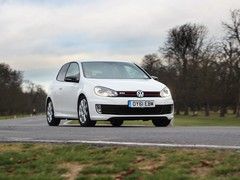 VW has put its money on 'eLSD' tech
PHer mjo88 asks:
Will brake-steer [ie ESP] systems replace mechanical diffs in the coming future?
Heinrich:
No.
[Thinks it bit]
OK, to a certain extent, yes.
If you are on a split-mu gradient with a front-wheel-drive vehicle and you try to start, the wheel on the ice or mud starts to spin and maybe you go backwards because you don't have enough driving force.
So what the traction control/ESP people do is they brake the spinning wheel, meaning half the power coming from the gearbox is braked away. It could be that the remaining torque cannot move the vehicle. What ESP does is brake specific wheels, you feel it and it's a bit intrusive. If you are a little bit too fast ESP can brake the whole vehicle. It's not just braking individual wheels but also reducing engine power.
I wouldn't say it would never replace LSD. They are becoming better. But the problem is that brake power can be more than 1,000hp. So you have much more power in your brakes than any engine. But a slipping wheel maybe has 10-20hp, so if you have to control a wide range like 1,000hp, you're not very accurate. That's why it's so intrusive.
So you say, why don't they just apply a little bit? Well they can't, it's not sensitive enough. But that's improving, from each generation of ESP to the next.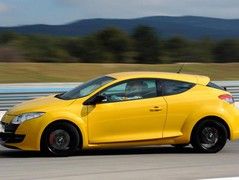 The engineers approve of the Megane's diff
PHer FWDRacer asks:
Can LSD/diff technology help very powerful front-wheel drive cars in the future? Application so far has been a miss and hit (head-on) affair!
Heinrich:
The Megane Renaultsport is a good example. It has a helical LSD through the front axle [a GKN product], which is very similar to a Torsen.
The good thing is that you can give torque-sensing LSD a torque bias but, once you have fixed it, every car is the same.
To define the torque bias ratio on a front-wheel-drive car is always a compromise between torque steer, traction, vehicle dynamics, throttle-off reaction and ABS compatibility. If you accelerate on split mu you want an infinite torque bias ratio, more or less, but that will give a lot of torque steer. You get the ABS and ESP people saying, 'oh, don't make it so high because you make it difficult for us.'
On an electronic diff, especially with the Twinster [a stunning GKN front-drive LSD that replaces the standard vehicle clutch with one for each driven wheel], you can have one coupling completely open and the other one actuating. That's not possible with the torque-sensing one. Having two independent units gives you a lot of freedom.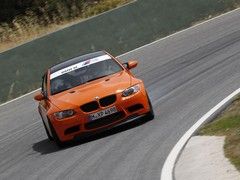 Visco Lok diff in M3 is on the way out
PHer Big_E_118 asks:
What's next technology-wise for mechanical diffs? The E92 M3 uses the same diff (slightly modified) as the E46 M3's which is 'old technology'. Is there anything new on the cards or are electronic diffs the future?
[Note: GKN makes the speed-sensing viscous coupling Visco Lok LSD for BMW M cars, a product that ends with the current M3. GKN has confirmed the new M3 will have the M5 and M6's electronic diff.]
Joerg:
You have competition from two sides. Brake (ESP) systems are getting better and the makers are promoting eLSD and torque vectoring by brake. Basically it's an offer for free. If a vehicle has ESP, it has that functionality without that additional cost.
Heinrich:
That's for the OEMs. That's the most important point. Every time you demonstrate cars with a limited-slip diff it's pretty easy to convince the vehicle dynamics guys. But the marketing guys, they say, 'OK, maybe brake intervention or mimicking LSD by brakes it's not that comfortable and the vehicle dynamic people don't like it so much, but ... I have it for free!'
And even if a passive limited-slip diff is, let's say, 100 euros, they say why should we spend it?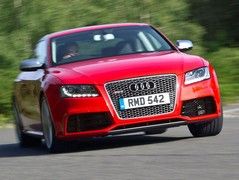 Audi Sport Differential active diff features in RS5
PistonHeads:
Where does that leave electronic diffs?
Joerg:
Electronic diffs are more expensive. The benefits outweigh the additional cost, but the biggest hurdle is not the piece price but the cost of integrating it into the vehicle. They can run into several hundred thousand euros for a single model.
PHer rhinochopig asks:
Electric motor-in-wheel technology, will, in all likelihood, kill off the diff as four independently controlled motors can provide the ultimate in torque vectoring. Given that, where do you see the future of GKN?
[Note: LSDs are a very small part of GKN Driveline's 2.8bn euro revenue (2010 figs), but the future role of in-wheel motors is an interesting point.]
Heinrich:
They're very much like a twin-clutch electronic LSD in that they individually control both wheels. However, the wheel becomes much heavier so you have problems with suspension, with unsprung masses. Also, how do you get the current in? The wheel is moving, the rest of the car isn't, so you need cables to get 400-600 volts in that are absolutely reliable. I wouldn't say it will never come, but not in the near future.
PHer RenesisEvo asks:
What is your view on the impact of the increasing complexity of LSDs on issues such as reliability, servicing and maintenance? Do you think the new technology is contributing meaningfully to a significant level, or just another feature that could go wrong?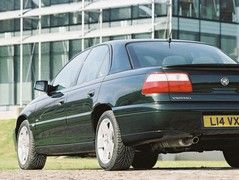 Old Omega demonstrated how diffs wear
Heinrich:
Before you get into serious production the carmaker will get the reliability he wants to have. If you're talking about safety in terms of software failures there's a specific procedure called automotive safety integrity level [ASIL], ranging from A to D. If it's D, you have to make everything redundant, like in an aircraft. ESP is the best example.
PistonHeads:
Wouldn't a mechanical system be more reliable than an electronic one?
Joerg:
I don't think so. In particular the torque-sensing differential's reliability was a big issue. Because they create friction, they create noise and they have wear.
Heinrich:
With old-fashioned torque-sensing plate differentials, depending on driving style, after 60,000-80,000km the effect is just gone. Years ago we had an Opel Omega with a ZF differential, we bought it with 80,000km on the clock and measured the torque bias ratio. In one direction it was 18 per cent and in the other direction it was 13 per cent. Even an open differential, a new one which is a little bit sticky, has similar figures to this.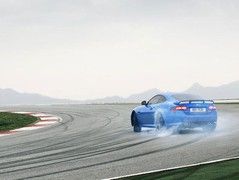 Jag XKR and XFR also use GKN active diffs
PH contributor Dale Lomas asks:
Doesn't it completely cheese you off when some company programmes the ESP and then describes it as an electronic limited-slip differential?
Heinrich:
Yes, it does, I think that's wrong. The first pure traction control was before ESP was available and that was VW and they called it EDS, an acronym for a German word that meant electronic limited-slip differential. Which it isn't. But who defines what a limited-slip differential is? It's not a protected device. So if they call it an electronic LSD then it is, but for me a limited-slip differential is something with a differential and not with brakes.

PistonHeads:
What is the advantage of GKN's ETM [electronic torque manager] diff on the new M5 and M6 over the old viscous coupling system [Visco Lok]? How will drivers feel the difference?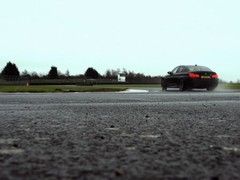 Active diff in M5 predicts drifting inputs
Heinrich:
Visco Lok was purely passive. For BMW test drivers it was OK, but for the average M customer it will be much easier to drive the new M5 on the limit than with the older system. It's easier to accelerate out of bends closer to the limit, because the torque is more controllable. For example, with the Visco Lok if you step hard on the throttle, you can also the spin the outside wheel too much and that can bring it into a drift. If you don't want a drift you have to control it somewhere in between.
We can do that because we are looking at steering angle, what gear the automatic box is in, we have signals from the Canbus telling us how much torque the engine is currently delivering, we can look at the throttle position to see how much power the driver is requesting.
PistonHeads:
So what about drifting? Is this going to help or hamper those who want to?
Heinrich:
When BMW approached us before Visco Lok it said do you have a limited-slip differential that allows the driver who wants to to keep the vehicle in a constant drift on a circle. For drifting you need the differential almost closed, like the two wheels are connected to each other. Visco Lok is a speed-sensing system, so you need some slipping on the inner wheel before it can cut in. There's a delay. When you step on the throttle you feel that the inner wheel is spinning and the locking torque is building up. Before that there's a slight ramp in the torque in the outside wheel. And that reduces the side forces on this wheel relatively quickly.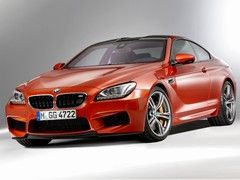 New M6 also gets the latest active diff
With an electronically controlled system you can be pre-emptive. You know what the driver is doing, see what the engine torque is, see how fast they are applying the throttle. That means you can close the LSD even before the inner wheel is slipping. And then get it almost controlled by the throttle into a constant drift immediately.
The guys who were used to it could deal with Visco Lok. I personally am a reasonable driver, but rear-wheel drive with 500hp is not my special area, so when I drove the old M5 accelerating out of a bend on the handling track with Visco Lok I was almost afraid to push the throttle, the transition from neutral into oversteer is quite quick. With the new one the transition from one situation to another was softer and I felt much safer.