There's a great moment after our interview when Gran Turismo creator Kazunori Yamauchi catches sight of the game's sales figures on a screen: 65 million. "I can't believe that figure – is that real?" he asks. The guy from Sony assures him it is. He's properly amazed. "I can't imagine…"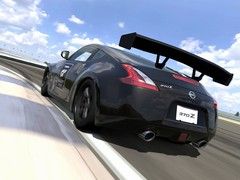 GT Academy transforms gamers into racers
Of the total number of sales of versions GT1 through to GT5, half have been bought in Europe, giving some idea just how influential this car nut is over here.
These days the franchise is firmly embedded into the world of real-life cars. Kazunori was in Silverstone for the fourth GT Academy, which with Nissan's help plucks out talented racing drivers from the millions of Gran Turismo dab hands across Europe.
Back in the day
But when that first low-res (30 frames per second) game launched in the UK back in 1998, it had an impact no one, not ever Kazunori believed possible. For starters it opened the eyes of petrolhead gamers to the crazy, turbocharged world of Japanese domestic market (JDM) tuner cars.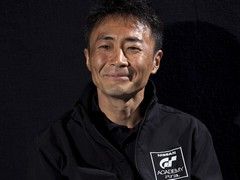 The man who inspired modern car culture?
Pistonheader NateWM remembers when he got hooked. "Aged eight, sat in my PJs playing Gran Turismo for the first time at 3am on my brother's Playstation. I was browsing the list, and came across a 'Subaru Impreza WRX STI Type R V2'.
"My jaw dropped. The bright blue paint, huge rear wing, gold wheels ... in my eight-year-old mind, it looked like a supercar!" In 2009 he finally bought a real one. "So basically, Gran Turismo has made me bankrupt."
Impressionable audience
Of course back then we could already buy the Subaru Impreza WRX and the first Nissan Skylines were beginning to trickle in semi-officially, but they were just the tip of the iceberg. The first GT had 178 cars and only a handful were from the West.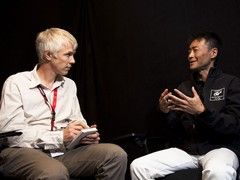 Kazunori tells PH how it all started
The rest were Japanese and, crucially, not just figments of Kazunori's imagination. They were geekily faithful representations of the best kind of tuner cars – the ones created or blessed by manufacturers we'd previously thought of as bywords for boring. "In the days before the internet, the Gran Turismo series was our Bible, the only info we had on JDM cars," says PHer Vdubbin. So while you could choose between two Aston Martins (both DB7s), there were 37 Nissans, for example, including 13 Skylines.
"The first title was born from the car culture in Japan," Kazunori tells us. "When I first developed the game, I didn't even have a chance to look at the European super sports cars."
A JDM education
It was only when Sony knew it was to be sold in Europe and the States with the PlayStation 1 did they fly Kazunori out to the States and Europe to capture a handful of non-Japanese cars including, memorably, four TVRs - two Griffiths and two Cerberas.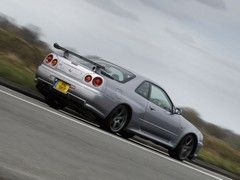 GT made heroes of Japanese cars like the GT-R
As gamers learnt more about their cars and eked out precious credits to tune weird little turbo'd hatchbacks into giant killers, the Japanese yen sagged against the pound. Suddenly, from only just hearing about these cars via GT, we could actually buy them through importers. Take the Mitsubishi FTO: six versions of this talented 2+2 coupe were available in GT. They weren't officially available, but from 2001 almost 800 arrived in the UK as grey imports, according to Howmanyleft.co.uk. All right-hand drive of course.
Alongside the fleets of Mitsubishi Pajero 4x4s and Toyota Estima people carriers also came mostly tidy used examples of cars like the Toyota Trueno Sprinter, Nissan Pulsar GTi-R and much better specced Eunos versions of Mazda's MX-5. "I currently drive a Eunos Roadster V Spec," says PHer Vdubbin. "I knew I wanted a V Spec after seeing it in the Used Car Dealership in the game."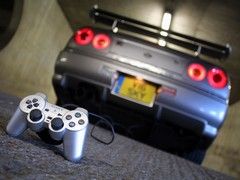 Skyline forever associated with gaming
It also boosted sales of the
Nissan Skyline
, already then being imported with blessing from Nissan by St Helens, Lancashire-based specialist Andy Middlehurst. "Gran Turismo definitely helped sales," he says. "What happened, a lot of the kids dragged their dads in to have look at the game, they'd start playing and that gave them a big awareness of the car and their capabilities."
The Skyline's trick all-wheel-drive and other chassis gizmos often have it compared to a gamer car, just with real-life consequences. "We always had to be a bit careful with test pilots of the Skyline – we'd tell people they're not in a game," says Middlehurst.
We borrowed Nissan's immaculate R34 Skyline Spec V to meet Kazunori, knowing he's a big GT-R fan, and got obsessive about all the info on the screen. It's gamer/racer info – lap time, G-forces, boost pressure, throttle percentage, oil temperature. Not a fuel economy figure in sight. Virtual game then met reality with the current R35 car when GT publisher Polyphony was asked to design the digital dials.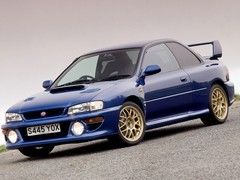 Demand for the real thing fuelled JDM imports
It was only a matter of time before car companies turned to Kazunori and the GT perfectionists. Our very own editor Dan Trent, Skyline fanboy, former JDM grey import Impreza driver and now Mazda Eunos owner, was one of many to be staggered by the faithfully reproduced detail. "I remember driving back to back two of the many Impreza variants and being awestruck by the fact the 22B, correctly, had shorter gearing and rock hard suspension compared with the regular STI."
As you'll know from his fleet updates, Dan is steadily improving his Eunos with careful mods, like many living the car upgrade culture inspired by GT in the real world. Japanese makers have always worked closely with tuners and the GT gave us gamers that wonderful depth by holding back the really powerful stuff until we'd won credits tuning up what we'd already got, before moving to the next level.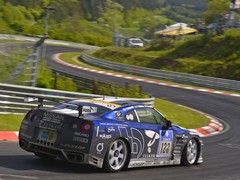 Kazunori races with GT players turned drivers
GT5 is a world apart from the early games, with 1,250 cars available, weather systems and on-line link-ups with other racers. But you still have to start at the bottom.
"In life you can't purchase a Ferrari from the beginning. You have to start with a Honda Civic," Kazunori tells us. "GT is not a game, it's a car-life simulator."
---
What's in Kazunori Yamauchi's (real) garage?
Nissan R35 GT-R
Porsche 911 GT3
Honda S2000 racer
Mercedes SL55 AMG
Two Ford GTs, one white, one silver.
He also has a Nissan GT-R racer (pictured) that he won his class in during this year's Nurburgring 24 hours, driving alongside the first GT Academy winner, Lucas Ordonez.