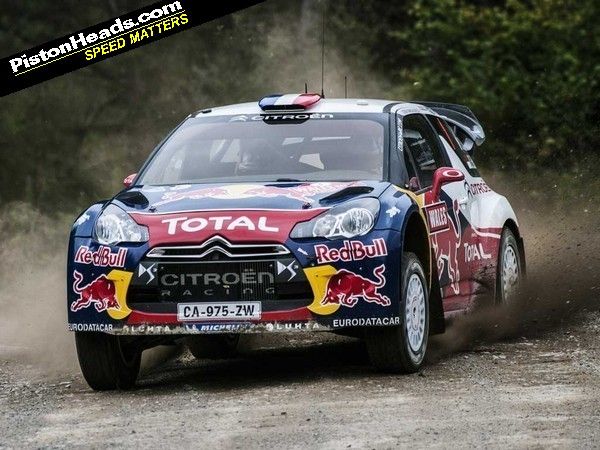 Itinerary one
This is for those who aren't afraid of an early start! The first run at Dyfi (SS8) is 0756h, so ideally you'd want to be there for around 0700h to get parked up and a good spot on the stage. The cars will run through Dyfi again at 1005h, so if you've been there for the start you'll have around four hours of solid action. Alternatively you could get to Dyfi around 0900h-0930h ahead of the second run and still see all of the competitors running through.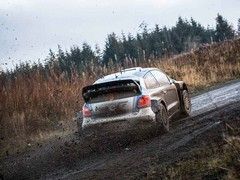 Muddy brilliant and so on...
Move on to Aberhirnant (SS12), which will start to run through at 1251h. With a packed entry list you should get around two hours of action with the WRC and Network Q National Rally running through consecutively. Once SS12 has finished, head to Deeside to the Service Park to see the bustling atmosphere in the evening.
If you're staying for Sunday, ideally you want to find a hotel local to Llandudno for the Saturday night. Follow the Sunday Service thread to see where we'll be Saturday night, and come and join us for a pint! If you've still got enough energy for a big night out you can stay in Chester, which is a fantastic city and is only an hour from Llandudno for Sunday morning's activities.
Itinerary two
If you're travelling quite a distance or don't like early starts, you could make Dyfnant (SS11) your first stop at 1153h or Aberhirnant (SS12) at 1251h. If you go to Dyfnant, it probably isn't worth trying to make another stage, but if you don't mind waiting for a couple of hours in the woods for the night stage to start at 1825h it'll be quite a spectacle. Just remember to take a torch! Alternatively you could start at Aberhirnant at 1251h and then move onto Dyfnant for the night stage, which will give you less time waiting for the cars to come back through.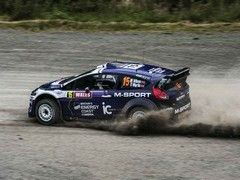 Get to the stages early for the best view!
As above, drive up to Llandudno to join us for the evening or head to the Service Park at Deeside to catch some of the action before heading home.
Itinerary three
If you're coming with family or don't fancy the forests for your first experience, you can head to Chirk Castle RallyFest which starts at 0943h and finishes at 1600h. Held at the historic castle, there's stacks of action throughout the day including former Colin McRae rally cars, a supercar display, iconic 'Slowly Sideways' rally cars from past generations, Supermoto races and stunt displays. That's on top of the WRC cars running through, which will start at 1431h.

---
Introduction
Preparation
Saturday
Sunday