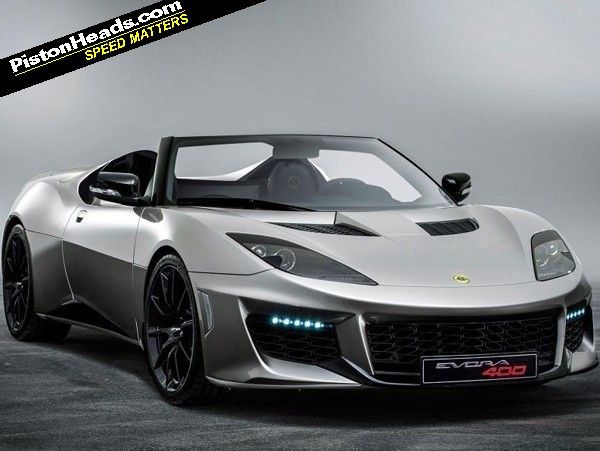 Another one here from the 'why wouldn't they?' school of product strategy. There will be a Lotus Evora Roadster, as Jean-Marc Gales has
strongly hinted at
in recent interviews. The
Evora 400
Coupe begins production from next month and the Roadster will follow a year later.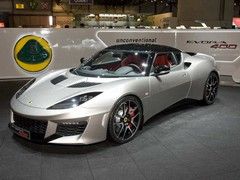 So it's this, without a roof. Sounds good!
It's arguably the model the Evora range has been crying out for since 2009. Not only does the segment love a cabrio (see the amount of
drop-top 911s
,
R8s
and
F-Types
you come across), but the Evora also has the advantage of that bonded and extruded aluminium tub. It means no additional strengthening is required from closed roof to Roadster, offering significant weight benefits. As Gales as said: "There's no impact with the roof off". We don't know yet whether it will be entirely unchanged but it's a great start point.
What it won't be, however, is as luxurious or simple as something like a 911 Cabriolet. The Evora Roadster will have removable carbon roof panels that are stored behind the front seats. One-touch electric divas look elsewhere! How that will be received in this market remains to be seen, particularly in America where the Roadster is aimed most strongly at. Over there 50 per cent of the 911-segment sports cars purchased are cabrio/roadster versions...
The mechanical specification of the Roadster is expected to be identical to the Evora 400, with the same supercharged V6 and six-speed manual. As for a price, it would only be reasonable to expect a slight premium over the coupe; given that is £72,000 shall we conservatively estimate £80K? Let's see. And if that's out of reach, Gales has promised a new Exige and Elise are in development too.
[Source: Autocar]