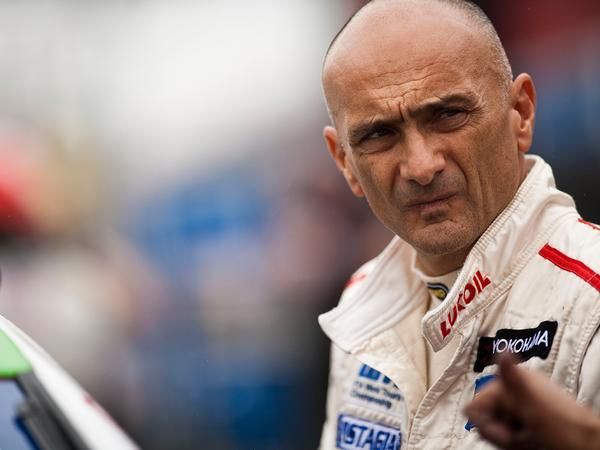 That Hyundai is going to create a factory-backed touring car team has to be good news for motorsport fans everywhere. Not only will its
TCR
effort bring more competition to the series - already featuring the RS3 LMS, Subaru WRX STI and Opel Astra, amongst others - it should help development of the Hyundai 'N' performance cars. They use the road car engine, after all...
Now the car is set to reach customer teams towards the very end of this year, with 2017 set aside for an extensive test programme. Hyundai's Customer Racing manager Andrea Adamo says "we need to take full advantage of all our tests" over the coming months.
And how better to do that than to hire one of the touring car greats? Today Gabriele Tarquini has been confirmed as Hyundai's lead TCR test driver, a welcome return to the tin-top fold for a driver who has won touring car titles across the globe. 55 years old he may be, but what a wealth of experience and talent he will bring. Tarquini said of his new job: "I'm confident that we can work together to make the car competitive for a very tough set of regulations."
It means there's no better time to celebrate Tarquini's achievements in saloon car racing. Well, we thought so at least. This video is from the 1994 BTCC season opener at Thruxton; 1994 was the year that Tarquini won the championship in the 155, and the Thruxton race proved what formidable competition the new Alfa Romeo team was going to provide: Tarquini took pole, fastest lap and a race win, which he would repeat at Brands Hatch in the second round.
So here are the race highlights from Thruxton, featuring Murray Walker commentary and the kind of fierce BTCC racing that made the series so legendary: Smokin' Jo Winkelhock crossed up in a 3 Series, Castrol Carinas and Patrick Watts driving the doors off a 405. Then out front an Alfa takes victory just ahead of John Cleland's Cavalier, and we know what followed in the months after. We look forward to seeing what Tarquini can conjure up at Hyundai!
Watch the video here.