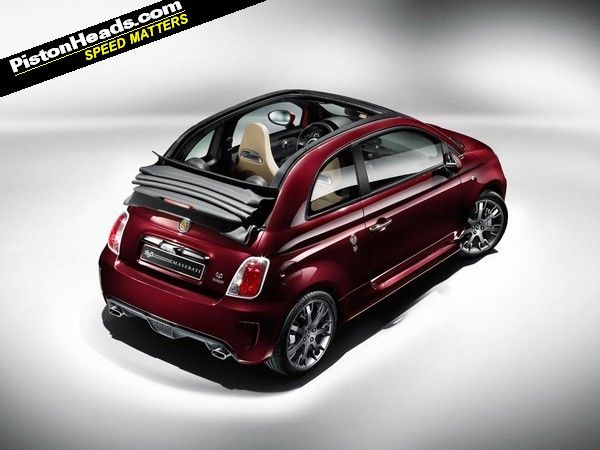 The idea behind
the Aston Martin Cygnet
is all very well, but can you really fathom spending all that extra cash on a leather-bedecked and bonnet-vented Toyota iQ when it's got no more poke than the model it's based on? Supercar owners - have some self-respect. If you really want a special city runabout, then surely Abarth has a better answer...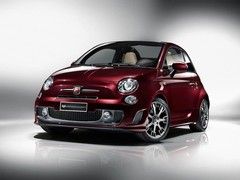 Like the Ferrari one, but breezier
Following on from the
695 Tributo Ferrari
hatchback, Abarth has confirmed a new 695 Maserati Edition convertible is finally getting its public debut at the 30th anniversary running of the Mille Miglia. It was originally supposed to appear at Geneva, but all traces were mysterious erased days ahead of the show. Based on
the 500C
, Abarth hasn't said how much it will cost, but there are going to be just 499 examples, and if the £30,239 Ferrari version is any guide you can expect to pay probably twice the £17,868 of the standard car.
In return, the remarkably willing 1.4-litre Turbo T-Jet is cranked to 180hp - up from the stock 135hp - and attached to an Abarth Competizione paddleshift gearbox. This'll see off 62mph in "under" 7.0 seconds and claims a top speed in excess of 140mph. More than enough, all things considered.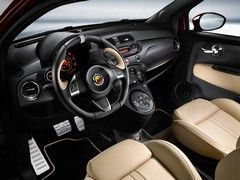 Opulent stuff for a supermini
New Koni dampers and 305mm Brembos add further sporting credentials, while the "dual-mode" exhaust should ensure this is one little car that gets properly loud above 3,000rpm. The tailpipes are finished in a hexagonal shape - apparently a Maserati tradition. Who knew?
17-inch 'Neptune' alloys, Maserati 'Pontevecchio Bordeaux' paint and lots of beige complete the obvious visuals. Though look closely and you'll spot some flocked interior parts and plenty of 695 badging as well.
Of course, if all these designer labelled Tributos aren't quite PH enough there's always this mid-engined monster instead.