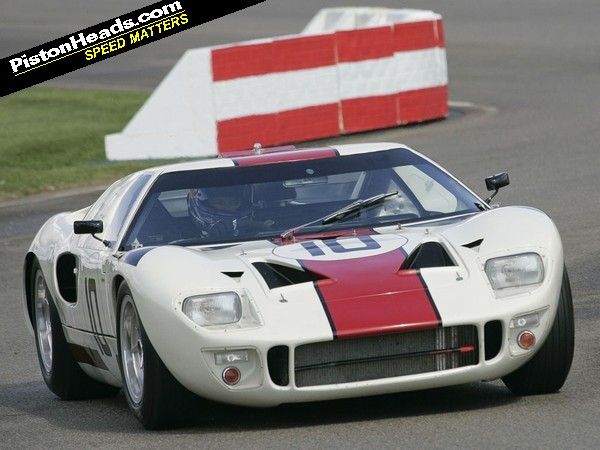 Goodwood has announced that this year's Revival will play host to the 50th Anniversary celebrations of two Le Mans rivals.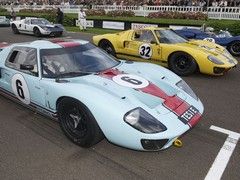 Whitsun Trophy to be the first all-GT40 event
First up, the Ford GT40, was famously commissioned by Henry Ford II in an effort to beat Enzo Ferrari after the latter refused to sell his company to Ford. It eventually achieved that aim, winning the 24-hour four years in a row, from 1966 to 1969. Erm... so how does that make it the GT40's 50th? Well, it was a development of Lola's Mk6 GT, which first raced in 1963. Which sort-of makes sense.
A tenuous excuse for celebration, then, but that's fine by us if it gives us the sight of a pack of GT40s dicing at high speed. It'll actually be the Whitsun Trophy race which will be given over to the GT40, traditionally one of the event's most exciting rounds; what's more, say Goodwood, it'll be the first time in history that a dedicated race specifically for the model will have been held.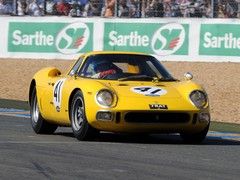 First time in 13 years the LM has raced at Goodwood
But the GT40 isn't the only iconic Le Mans winner that'll be celebrating its 50th anniversary at the Revival; Ferrari's delectable 250 LM, the car that took the chequered flag in 1965, will also be racing. While this time there won't be a dedicated event, there will be a number of LMs taking part in the RAC Tourist Trophy Celebration race, which will put it in the mix with such competition as 250 GTOs, Maserati 151s, Aston Martin DB4s and lightweight Jaguar E-Types. It'll be the first time in 13 years that any 250 LM has competed at Goodwood.
All of which should make the already-excellent Revival even more of a treat than usual. Excited much?