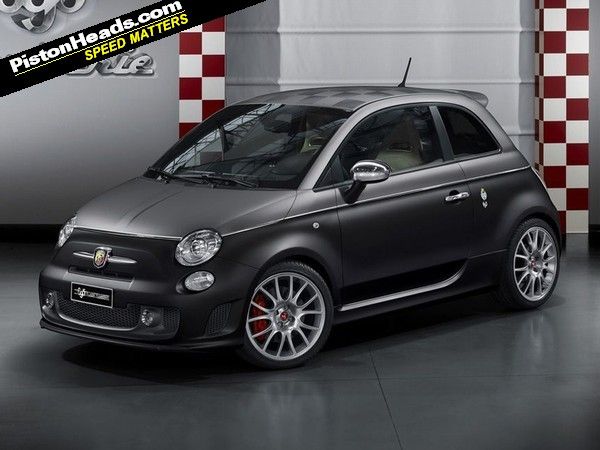 We've just had a rather excitable press release in from Abarth. And it's chock full of such vaguely incoherent marketing buzz phrases as 'new heritage' and 'custom attitude'. The trouble is, we're not entirely sure what it's actually on about.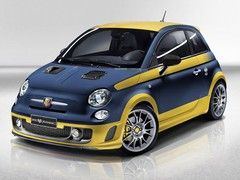 Vents ahoy for last year's Fuoriserie...
Oh wait; here it is. Abarth is making a bit of noise about its 'fuoriserie' customisation programme. This was first shown off at the Paris motor show late last year by unveiling a rather sudden (not to mention decidedly dubious) 695, tarted up with all manner of options available through the programme. Note, for example, the bonnet treatment – why choose between a NACA duct or a vent when you can have both?
To complement the programme, and hot on the heels of previous 695 models like the Maserati and Ferrari editions, Abarth has opted to release four 'pre-modified' 695 packages that are ... well, as they put it, "like tattoos on your skin, indelible and personal, unique feelings, accessories inspired by the Abarth brand, with an eye for innovation, technology and the latest trends." Er... if you say so, chaps.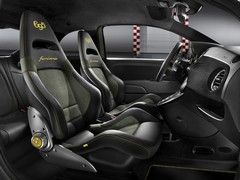 Ooh... yellow bits...
Two of the packages, Record and Scorpione, hark back to previous Abarth liveries, while the other two – Hype and Black Diamond – are more style-oriented. Some, as you can tell from our pictures, are rather more convincing than others. All, however, are endowed with the 695's 180hp 1.4-litre MultiAir turbo and robotised manual gearbox, as well as 305mm Brembo four-piston brakes and Koni FSD dampers. Inside, meanwhile, and depending on the package you choose, you can have a selection of tasty goodies such as Sabelt seats, splashes of carbon fibre, and even scorpion badges sprayed liberally around the place.
So beneath the rather over-the-top tat and marketing waffle, these new Abarths should be reasonably enjoyable things to drive. Assuming that gearbox doesn't spoil things too much. Here's hoping; after all, it'd be a shame if the Abarth name was diminished to peddle a set of spangly add-ons.