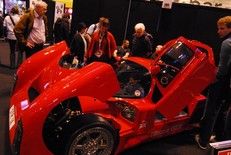 Featuring a stunning array of exotic supercars, rare and historic models, and displays from top-end manufacturers such as Aston Martin, Porsche and Lamborghini,
The Performance Car Show
is the leading UK exhibition dedicated to enthusiasts of sports and performance cars.
The Performance Car Show is an extension of the web magazine PistonHeads.com, which is one of the world's biggest online communities in the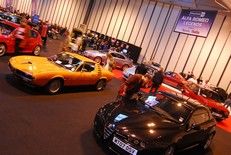 automotive sector, with over 2million unique visitors per month.
At the Show you'll be able to meet other like-minded enthusiasts and get advice from the experts. Plus, we've got everything you need for your dream machine - from tyres and exhausts to in-car accessories.
The show took place alongside the world's biggest motorsport show, Autosport International on the 12
-15 January 2013
, The Performance Car Show: powered by PistonHeads.com is the ideal place to see the very best high-performance machines in their full glory.