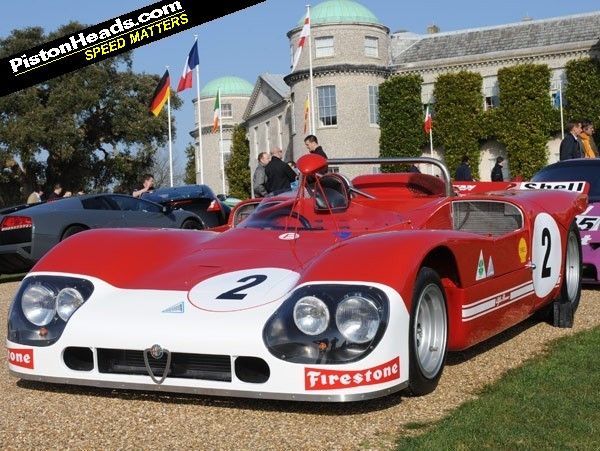 It won't have escaped your attention we're achingly close to reading (and seeing!) what the
Alfa 4C
is all about. We'll have a review with you ASAP, but this slice of classic Alfa will have to suffice for now.
There's a fabulous juxtaposition in this video between the frenzied nature of the moving footage and Vic Elford's rather prosaic commentary. But there's some real gold from Vic as he describes driving the Targa Florio. He talks of having his 'practice accidents' at one section, where this direct quote is forthcoming: "And then last year; ha, last year I hit a loca." Bonkers.
Vic is also remarkably prescient too, calling the Florio "a relic from the past" and suggesting that its days were numbered. The last event was held in 1977, five years after this footage was filmed.
This video, whilst a wonderful reminder of the commitment and bravery of men like Elford, also serves to remind us why the historic road races can't run anymore. Sheep and people wander where they please and most of the barriers appear incapable of stopping anything more than a pushbike.
That arguably makes the driving even more heroic, and the noise is really something to savour. It should stave off 4C cravings for a couple more minutes too.