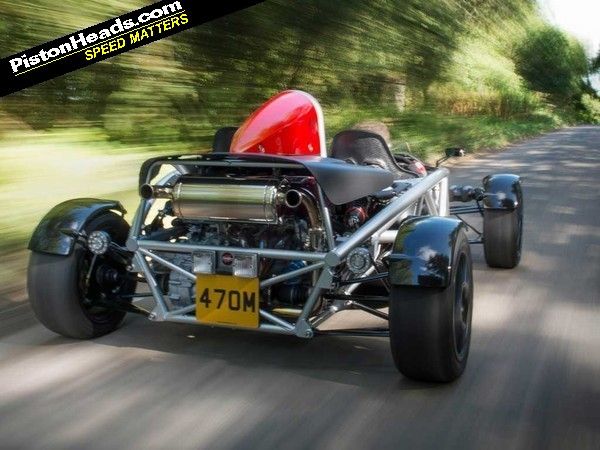 Excited about the iPhone 5? Forget it, there's a more PH-worthy update to a favourite product in the form of the lightly revised Ariel Atom, officially referred to as the Atom 3.5.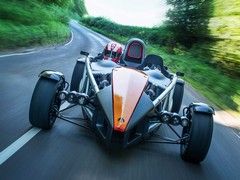 Spot the difference time!
So what's new? Well, like the rest of the automotive universe even Ariel can't escape the pressure to adopt a bit of LED spangle and the new Atom gets some new front and rear lights that clean up the looks somewhat, along with a new 'bonnet', if you could call it that. Overall the look is a bit cleaner, a little bit more sinister but still unmistakably Atom. Timely too, if Ford's threats to build a road going version of its
Ecoboost Formula Ford
really do bear fruit.
So much for the looks, what about the engineering? Lessons learned from the wonderful but strictly limited Mugen edition and bonkers V8 have resulted in a little bit of extra chassis reinforcement and stiffness while engine mounts and dampers have been revised too. The intention seems to be to make the Atom - relatively - more usable on the road without diluting the focus if you want to hang it out on the track too.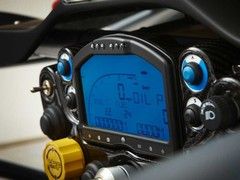 Data logging and G-force via new LCD display
The 245hp 2.0-litre VTEC Honda motor is as before in the standard version, the supercharged one getting a little bump up to 310hp with revisions to mapping and fuelling to give it a bit more mid-range grunt.
To help you make sense of it all a very racy LCD dash complete with all sorts of gadgetry like programmable gear shift lights, downloadable telemetry and G-force readouts has also been added.
Detail tweaks and improvements perhaps. But arguably more exciting than that new iPhone.