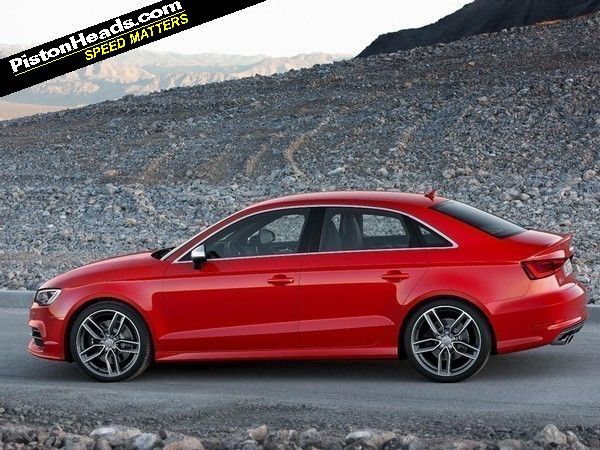 Audi has taken the wraps off its
new A3 saloon
at the New York Motor Show. And as you'd expect, it's pretty much 'business as usual'.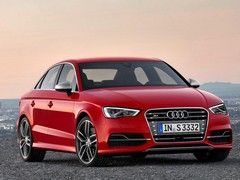 S3 version will get same drivetrain as hatch
The new model will have the
Mercedes CLA
and upcoming BMW 1 Series saloon square in its sights. It'll be the first three-box A3, and will be based around the same underpinnings as the hatch and
Sportback
iterations. We'll get a choice of turbocharged engines in petrol and diesel flavours, the former in either 1.4-litre 140hp or 1.8-litre 180hp form, and the latter as 2.0-litre 150hp unit. But of perhaps more interest to PHers will be the new S3 saloon, which will feature the same 300hp, 280lb ft 2.0-litre TFSI engine as
the hatch
.
More tales of the expected in the transmission department: the saloon will get the same choice of two six-speed gearboxes – manual or S Tronic, the latter being the older six-speed VW Group DSG unit rather than the newer seven-speed. Four-wheel-drive  is, of course, standard, and as with the S3 hatch, sports suspension with a 25mm drop will come as standard, with Audi's magnetic damper system being an optional extra. Performance stats, too, are similar to the hatch's - 0-62mph in 4.9 seconds for the S Tronic or 5.3 seconds for the manual, with an electronically-goverened 155mph maximum.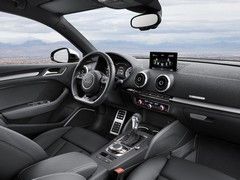 Interior also shared with stock A3/S3
Externally, the S3 will be differentiated from the rest of the saloon range by deeper front and rear bumpers, the former of which losing the hatch's "implied" vents, and the latter home to quad tailpipes. Side skirts and a smattering of tweaked grillage complete the picture. Interestingly, the new model will measure 4.46 metres in length, making it just 6cm shy of the length of Audi's first A4. Inside, meanwhile, sports seats with snazzy quilted upholstery, light grey dials and some slivers of gloss black trim will be all you'll get to tell you you've bought the quick one.
Both S3 and A3 saloons will be available to order in summer, with deliveries of the A3 starting in autumn and the S3 following in early 2014.