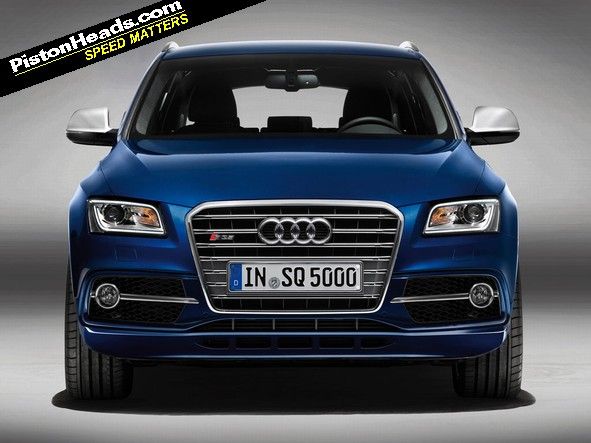 Audi is set to continue its relentless niche-filling with this, the SQ5 TDI, a faster and more aggressive variant of its BMW X3 rival.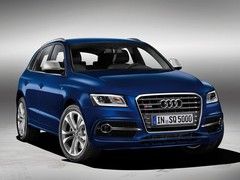 The SQ5 TDI is a significant car for the Audi 'S' brand: not only has there never before been an S-badged vehicle based on an SUV, it is also the first Audi S model to be diesel powered.
The engine itself is the same twin-turbo unit as found in the A6 BiTDI and produces 313hp and 479lb ft. of torque between 1,450 and 2,800rpm. These are sufficient, according to Audi, to launch the SQ5 to 62mph in 5.1 seconds and onto the near-inevitable 155mph limiter.
Audi also quotes combined fuel consumption of 39mpg, thanks to 'innovative thermal management' (Say what? - Ed), stop-start and a regulated oil pump. The ubiquitous eight-speed auto, the only transmission option available for the SQ5, undoubtedly also contributes to this.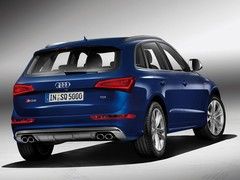 Further modifications to the SQ5 include a 30mm suspension drop and new 20-inch wheels with 255/45 tyres. Larger 21-inch wheels are optional.
External alterations are as subtle as you would expect from an Audi S-car. The go-faster Q5 can be identified by a revised grille, aluminium roof rails and 'SQ5' badges, combined with the aluminium-capped wing mirrors - an 'S' hallmark.
Inside, leather trim is standard and additional aluminium inlays abound in a typically smart Audi cabin. There is also a smattering of 'S' badges, just to remind you that you're not driving a regular diesel SUV.
The SQ5 TDI will be available to order in October, with prices expected to start at around £45,000.