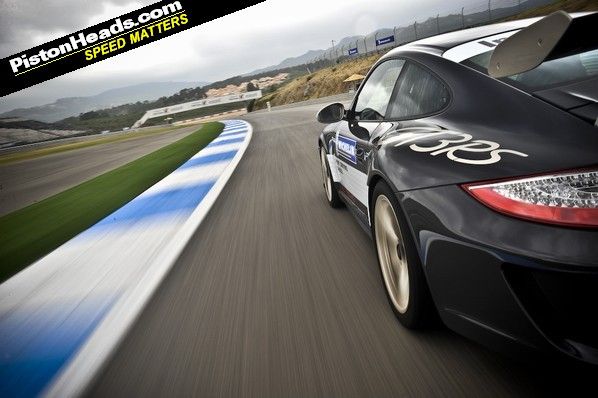 Tyres. We know they're not sexy (and if you feel otherwise, well, you may have a few issues to deal with, to be honest).
But nobody is going to deny that tyres are important - and never more so than when the weather turns murky and the roads turn slippy. Which means it could well be time to get the winter tyres out.
And in order to explain the difference that using the right tyre in the right conditions can make, Michelin wants two lucky PHers (and two, equally lucky, accompanying friends) to become tyre testers for the day.
Your venue for the day will be the Porsche Experience Centre at Silverstone, which means you'll be able to tackle their ice hill, kick plate and off road track to put the tyres through their paces in a variety of conditions.
Better still, you'll be doing it in a 911, Panamera and Cayenne (The folks at Michelin were planning to offer a drive of a 10-year-old Daewoo Matiz, but we talked them around). Which should be lovely.
And if that isn't enough, you'll be looked-after in true corporate hospitality style, with a three-course lunch and afternoon tea courtesy of the Porsche restaurant. Which is genuinely lovely.
And all you need do for this wonderful opportunity? Pop yourself along to Mr Michelin's special tyre-tester-for-a-day competition landing page, fill in a few details, and Robert is your mother's (or possibly your father's) brother. Easy.
There are a couple of caveats, however - all entrants must be over 21 years of age and hold a full UK driving licence, and we will want 75 words or so from you on why you reckon you're the right person for the gig, because we may want you to write about your findings.
Closing date for entries is 11.59pm on 13th November 2011 and winners will be notified on Monday 14th November. Good luck!