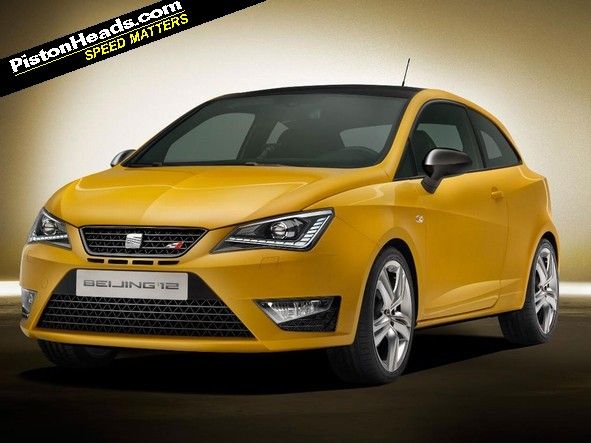 SEAT has unveiled what it, at least, is calling a 'concept' - the new Ibiza Cupra - at the Beijing motor show.
We use those inverted commas because, although officially a 'close-to-production' car, this is evidently a near as makes no difference the hot Cupra version of the revised Ibiza range - which went on sale in the UK a few days ago.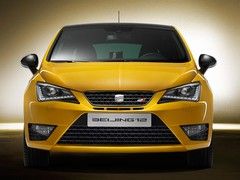 Even then it doesn't in all honesty seem massively revised, with the 1.4-litre still turbocharged and supercharged, still putting out 180hp, still via a seven-speed DSG transmission with the XDS electronic differential lock.
There are a few styling tweaks, mind, with LED DRLs at the front and new LED tail lamps. There's been some titivation going on inside, too, with a new sports steering wheel and an all-new entertainment system with a portable 5-inch screen that incorporates sat-nav, phone and a trip computer.
All of which is nice enough, but to call the 'new' Ibiza Cupra a concept does stick in the craw somewhat. It's a facelift guys, admit it...