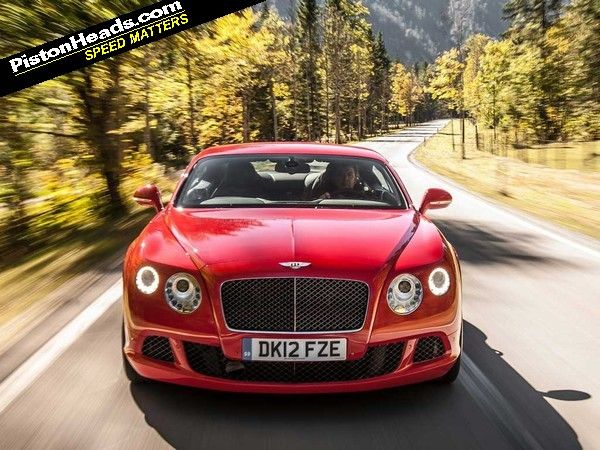 In the wake of the launch of the
fastest ever
production Bentley to the world's motoring press in Germany this week, the company has hinted that an even more powerful version of its W12 engine could be on the way. The new Continental GT Speed uses a 625hp version of the 6.0-litre, twin-turbocharged unit to power it on to a top speed of 205mph, but a senior Bentley powertrain engineer confirmed, "the W12 has much more to give."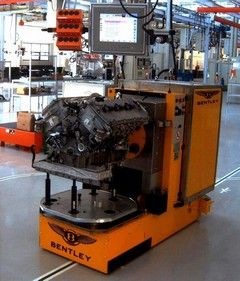 Engine test regime is brutal to say the least
Despite being the fastest Bentley ever, the new Speed isn't the most powerful Continental GT to date. The 2009 Supersports - based on the pre-facelift model - was marginally more powerful at 630hp. A Supersports version of the latest Continental GT could see that figure rise towards 650hp. Even in 630hp guise the W12 unit develops 105hp/litre, suggesting that there's capacity to extract more power without harming reliability or drivability.
Indeed, engine reliability is a priority for Bentley. One of its durability tests for the W12 unit involves four 100-hour sessions at full throttle. That's the equivalent of nearly 20,000 miles (32,000km in new money) at over 200mph. Another is the scuff test, in which the engine is wound up to the rev limiter 100 times within 30 seconds of a -10 degree centigrade ambient temperature start.
The W12 engine and the Continental GT itself have been huge successes for Bentley. Since its 2003 launch, 26,000 examples of the two-door coupe have been shifted, helping to make Bentley the world's most prolific manufacturer of 12-cylinder engines.