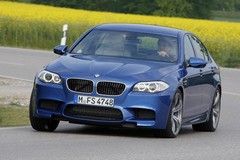 BMW seems almost certain to introduce an M-tweaked 5-series diesel within the next 12 months - possibly as soon as the Geneva motor show in March next year.
As we reported last week, there have been whispers for a while that BMW's new tri-turbo 3.0-litre straight-six diesel will be dropped into an M-treated 5-series.
Now, BMW's global marketing manager for M cars, Brian Watts, has all-but-confirmed the car's existence, telling The Detroit Bureau that the project is 'under consideration' but hasn't been confirmed.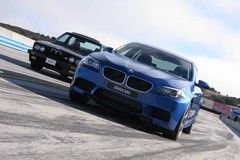 That sounds to us like marketing-speak for 'yes, it's coming, but we're not ready to tell you about it yet'.
As for the nitty-gritty of the car, while nothing's confirmed there, we expect a power output in the region of 400bhp, with torque of up to 650lb ft.
This heavy torque output could mean that BMW plumps for four-wheel drive, a theory that is backed up by the M550dX moniker spotted in our previous story.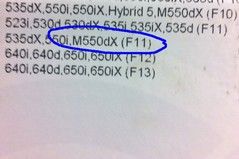 It's also unlikely to be a 'full-on' M car; BMW knows its market and won't risk compromising the perceived purity of the brand, so expect this to be a halfway-house between a full-on M model and an M Sport spec. And M car purists shouldn't worry too much either - the V8 petrol-powered M5 is still on its way...
So, a four-wheel-drive diesel M car, eh? Sacrilege or a step forward? We'll let you decide that one (and we suspect you'll have a lot to say about it)...