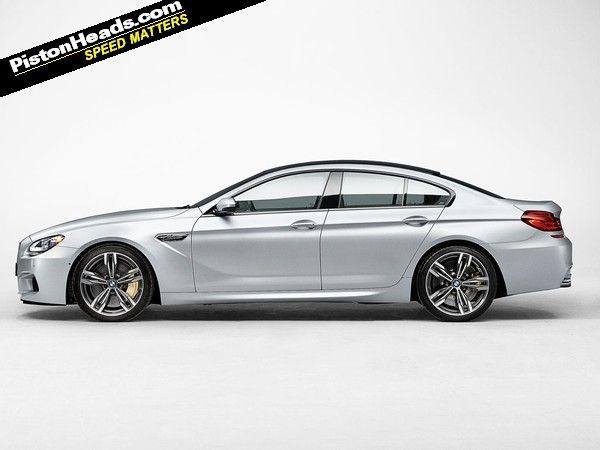 For all our
huffing and puffing
about M now standing for marketing and all that, in the metal there's little doubt that the new M6 Gran Coupe looks fabulous. We were shown the car last week at a BMW preview event and, brooding under the studio lights, it's all you could hope for in terms of taking the already-sleek
6 Gran Coupe
and turning it into something a little more potent. M for visual muscle, in this case, then.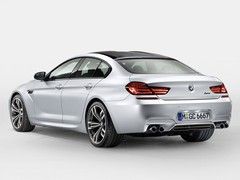 M kit suits the Gran Coupe's lines
The muscle is not just skin deep of course. Mechanically the M6 Gran Coupe is, as you'd expect, the real deal, with the twin-turbo 4.4-litre V8 packing 560hp and 502lb ft from just 1,500rpm. You'd have been waiting for 6,000rpm on the dial before the old V10 gave its all, a sign of how things have changed at M in terms of mechanical character.
It's also amazing to now consider that the M6 is a three-car family too, the Gran Coupe joining the Coupe and Convertible versions, and begging the question: who's going to choose an M5 over this? Certainly if you were standing between the two in the BMW showroom mulling it over it'd be hard to avert your gaze from the 6. Looking more closely at the bottom line might have you turning back to the 5, though; the fact the M6 Coupe costs nearly £20K more than the M5 suggests a similar premium for the Gran Coupe, at a minimum. Suffice to say, don't expect much change from £100K after even the most tentative exploration of the options list. Before you get there, standard kit includes 20-inch wheels, leather, M head-up display and various other delights, cost upgrades including heated rear seats, soft-close doors, ceramic brakes and much, much more.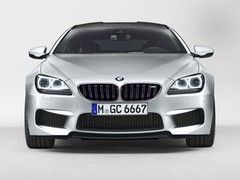 Would you have one over an M5?
For context a 500hp Panamera Turbo starts at £104,758 (the 550hp Turbo S from £123,776), a CLS63 AMG with 525hp looks a relative bargain at £81,170 and Aston Martin will charge you at least £149,995 to get into a Rapide.
What else do you need to know? Well, driving through the same seven-speed M Double Clutch gearbox as the other hot 5s and 6s, it'll hit 0-62mph in 4.2 seconds which is the same as the regular M6 Coupe and a couple of tenths faster than the M5. Normally it tops out at a regulated 155mph but you can raise this to 189mph with the optional M Driver's package. Taking the rose tints off the new-school 28.5mpg and 232g/km are difficult to argue with too.
Will they be offering it in a manual for the Americans though? A polite but non-committal smile was the best anyone would give us…