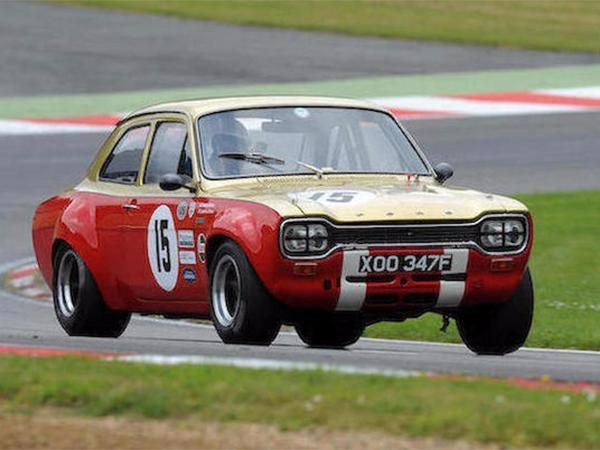 Now you could quite reasonably be expecting a Bonhams auction at the Goodwood Members' Meeting to be crammed with unobtainable exotica. Partly you would be right, but we'll come to those cars in a second; to the bargain basement lots first, the ones that regular folk might be able to afford.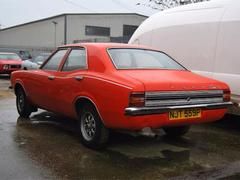 No, seriously. This old (and in need of some love)
Cortina
has an estimate of £2,000-£4,000, there's an
Abarth 600 replica
that's expected to make £8K and a very pretty
MGB GT
that's been with its current owner since 1989 - its estimate is £10,000-£15,000.
They're all well and good (there's an old Camaro too, which sort of isn't), but inevitably focus turns to the more expensive lots soon enough. Bonhams is selling some incredible racing cars this weekend, cars that could well be eligible for future Goodwood events. See this stunning Escort Twin Cam, raced in the BTCC by Jackie Oliver and ready to compete again with a new engine - set aside £200K. For a later (and slightly less expensive) fast Ford, this Sierra RS500 was run by the Jolly Club racing team in the ETCC. There's plenty of history and it's eligible for certain historic series. Prospective buyers should note an estimate of £95,000-£115,000. For more exotic tastes, see this Aston DP214 replica and Lola T70 - Britain can make very pretty sports cars sometimes!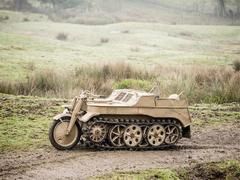 On the road car side, this
Mercedes SLR
will surely prove tempting to a few with a £160,000 upper estimate - half what's predicted for a
Ford GT
- with a
Lamborghini Urraco
,
Mercedes E500
and James May's
Rolls-Royce
available too.
And it wouldn't be a good auction without a proper curio, would it? Bonhams therefore brings to the sale this weekend an NSU Kettenkrad, a tracked motorcycle used by the Germans during WWII. Its history is as intriguing as the look - it would be a hell of a way to arrive at an off-road event!