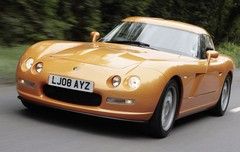 Bristol Cars has been bought out by the Swiss company Kamkorp Autokraft, part of the Frazer-Nash group.
Bristol, which had to make 22 of its 27 staff redundant when it went into administration in March, will be revived to help showcase for its new owner's eco-friendly technology - Frazer-Nash showed an electric sports car concept back in 2009 called the Namir.
"Over the next few months we will start to reveal the details of our plans to combine Bristol Cars' tradition and iconic marque with Frazer-Nash's pioneering technology to showcase our cutting-edge electric and range-extended powertrains," said William Chia, the group's director of operations.
But present Bristol owners needn't worry that they've been forgotten, says Chia: "Owners and enthusiasts of the cars should be assured that, even though these are early days in our tenure of the brand, we are committed to providing them and their cars with the highest levels of quality, technology and service."