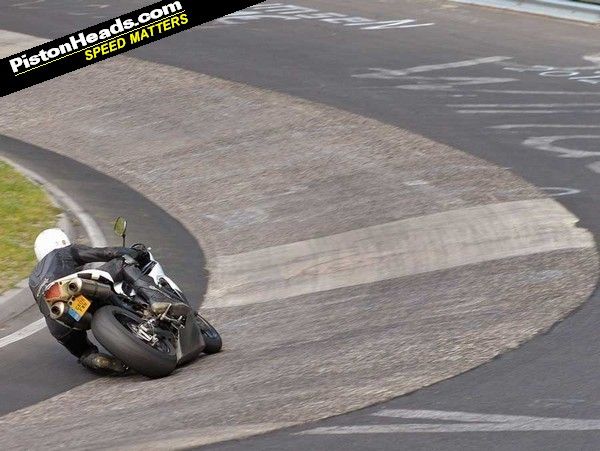 There's a new, if unofficial, lap record around the Nurburgring, and it's been set by a resident British biker called Andy Carlile. Lapping the Nordschleife in just 7min 10sec
bridge to gantry during public hours
, he's nearly 20 seconds under the previous records set by Tim Roethig and Helmut Daehne. That translates to about 7min 28sec for a full flying lap or just 7min 24sec for an 'industry' or 'SportAuto' lap (that's a full lap minus the T13 straight).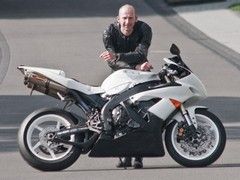 Comes across as quite sensible ... and then
Riding his own modified Yamaha YZF-R1, Andy set the lap only a few days ago during a quiet public session. His bike is road-legal, shod with Dunlop road-legal trackday tyres and lightweight carbon wheels. Brit suspension experts Nitron helped Andy set up the suspension.
"It's taken nearly five years to get to this point," says Andy. "Some years there was practically no progress whatsoever, but I kept plugging away, optimising, learning and trying again."
Asked if he could go any faster he says, "What you're all thinking, and what I'm trying to ignore, is the number '6'. Yes the bike will go a little bit faster, but we're plumbing the deepest depths of diminishing returns."
For more on how Andy did it check out the interview on BridgeToGantry.com.
Track pic: Frozenspeed

---
Watch the (utterly terrifying) lap video here: