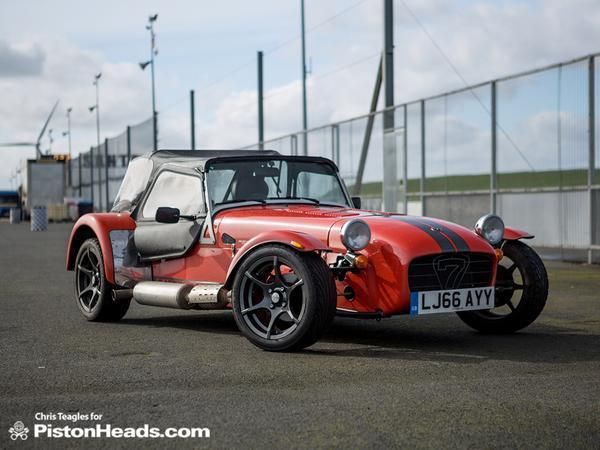 Ever wanted a Caterham? If there's even a dribble of petrol in your veins we'd hope so. We're certainly fans at PH - Dan and Matt have raced in them, James and Ben used to work for them and there's no such thing as a boring drive in a Seven.
Recently rationalised into a core range of 1.6-litre Sigma and 2.0-litre Duratec models, the Seven range has gained a new version of the former known as the 310. And according to the guys at Caterham it's the best of the bunch, combining the lighter kerbweight of the smaller-engined car with a screamer of an engine harking back to the best of the K-Series cars.
Does it live up to the hype? Dan nearly froze to death trying to find out, which is his excuse for wearing a really daft hat and looking a little ashen. Given we've got a 310 on order for the PH Fleet it's a chance to find out if we really did pick the right one...
Watch the video here