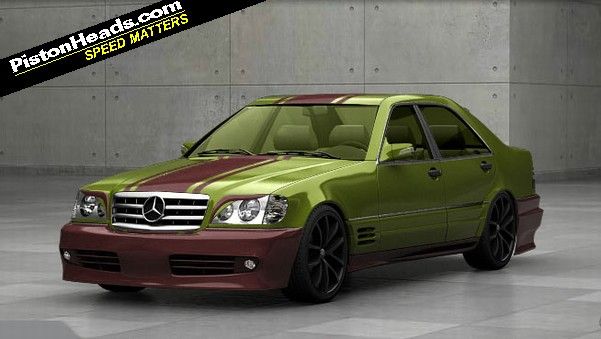 Here's
a pretty fabulous thing someone's just shown us. You'll probably be familiar with those 'new car configurators' you can find on most of the new manufacturers' websites these days. Well, someone over in Russia has built a modified car configurator, giving you the chance to build your ideal tribute to Max Power in virtual form.
What's remarkable, though, is that this one features beautifully-rendered 3D versions of a whole heap of different cars, all of which can be rotated to view from whichever angle should take your fancy. It really has been put together beautifully and just begs to be played with. Which we did. And came up with the absolutely delightful (ahem) W140 S-Class you see above. Mmmm. Green.
So here's our challenge to you. We've set the bar; now it's your turn. Go configure, and come back when you've created something suitably hideous. Then, take a screenshot and show the rest of us. And when your boss asks you how that stack of paperwork's coming along, just show him what you've been doing instead – he's bound to love it, and will probably give you a promotion.