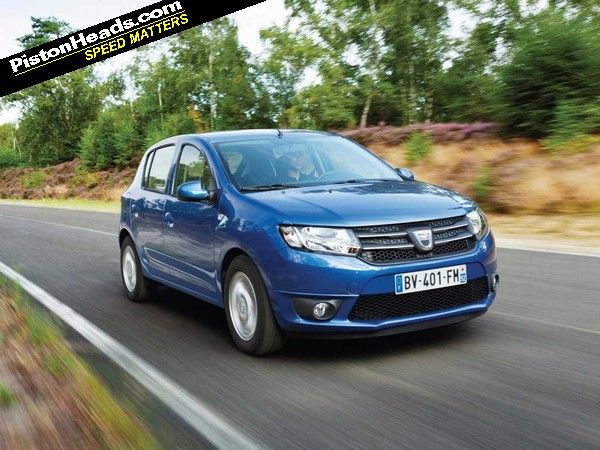 So what new car revealed this week is causing the biggest buzz on PH? The McLaren
MP4-12C Spider
whose press launch took place at the start of the week? You can read Chris Harris's thoughts on that car shortly but, no, that's not the one with an 11-page conversation thread.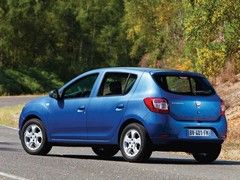 The most expensive Sandero is sub-£10K
That car will be the £5,995 Dacia Sandero, the most powerful version of which is powered by a, er, 90hp 900cc three-cylinder engine.
What the hell is going on?
Well, proving once again that 'fit for purpose' is the only real proviso for a car to be considered PH-worthy just check out the first few responses on the conversation thread. RacingBlue, in the first reply to Butter Face's initial post, said "Cheap and unpretentious. I approve." Sneaky Schnell responded simply with "Ronseal" and so it goes. We should've seen it coming really, given the 307-post response to the similarly bargaintastic Duster when we wrote about that back in June.
But what is it, price aside, that's got everyone so excited? Well, in this age of overladen, overpriced and overhyped metal it's a refreshing change to see Dacia going properly back to basics and offering a six-grand car with black plastic bumpers, steelies and just 'pre-wiring' for a radio. Things have moved on though and even at this level you get modern safety stuff like ABS, ESC, airbags, ISOFIX and the rest - the like of which equivalent base-spec superminis of a few years back would have left for the options list if you were lucky. The engine choice is bang up to date too, the highlight being Renault's new Ecoboost rivalling 900cc three-cylinder turbo. It'll do 109mph, 54.3mpg and costs 30 quid a year to tax.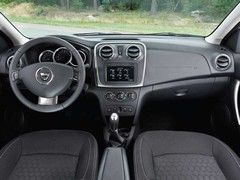 Cheap, even when you plunder the options
You can't get it on the base spec Access, which sticks with a more conventional 1.2 75hp four-cylinder petrol, but at any level the Sandero is appealingly back to basics motoring that'll take care of the boring transportational needs while hopefully freeing up funds for something more exciting from the PH classifieds. Full spec and pricing info can be found on the
Dacia website
. And if you feel like joining the already vibrant chat
PHers are talking about the Sandero here.