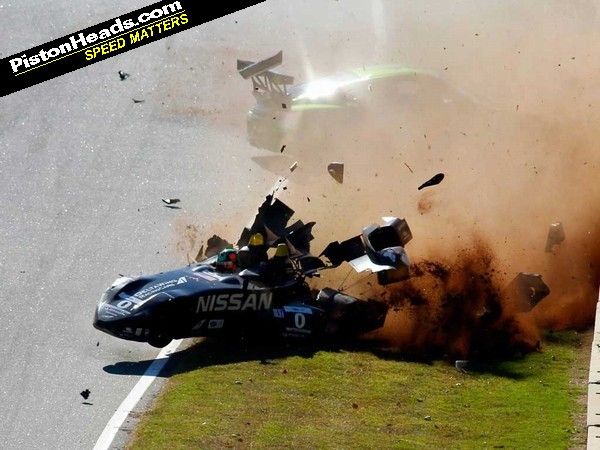 Now, crash videos aren't something we'd consider a PH staple. But this one we'll share for the sheer drama and visceral ouch factor of seeing what it's like landing on your head in a fast-moving racing car.
Not any old racing car of course. We're talking the Nissan Deltawing here, which got clouted during testing at Road Atlanta and sent flying into a crash that registered a 7G deceleration according to the onboard telemetry. Puts Dan's little shunt in his Caterham race into perspective and goes to show that even top-level racing drivers get it wrong sometimes, driver Gunnar Jeannette's feelings toward the Porsche driver who hit him made very clear indeed in the footage. Jeannette has been declared fit after the accident and Nissan mechanics are busy rebuilding the car for the Petit Le Mans race it was testing for that takes place this weekend.

Watch the vid here and get ready to wince...