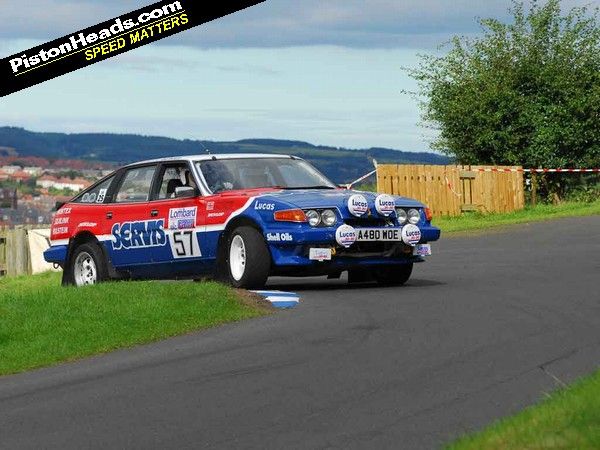 A Noble M600, a Renault 5 Maxi Turbo and an 800hp NASCAR Chevy Impala.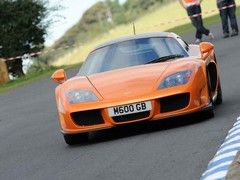 Preview event attracted true Brit supercars...
No, not the three worst suggestions offered to a 17-year-old dental receptionist who asked Facebook what should be her first car. They were, in fact, the first three cars off the start line at the press event for an all-new motoring festival, The
East Coast Classic
.
The venue is Britain's last-remaining street circuit - Oliver's Mount near Scarborough. If you've never heard of it you're probably not a biker but from Barry Sheene to Guy Martin it's a classic two-wheeled venue. Oddly the driving force to get cars back on it is also a biker - former Top Gear presenter Steve Berry.
''Bikers have been keeping this place to themselves for far too long, it's time that the four-wheel lot get a crack at this unique circuit," he says, a biker's eye view (and ringing ears) available here." Steve says that "unlike many such events that have started to look and feel like a regional heat of The Great British Bake Off with a car show nailed onto it", this one promises to be focused on the track with themed hours like Supercar Sixty, Maestros Of The Mount and Driftastic.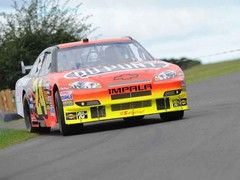 ...and NASCAR stockers together
In his own words Berry insists this isn't just another half-cocked attempt at doing a "Goodwood For The North", saying, "The biggest difference is that I want as many people out there driving the circuit as possible. We've got the last remaining street circuit on the UK mainland. Two and a half miles of tightly twisting tarmac set in beautiful parkland ... a mini Nurburgring. And it doesn't hurt either that it sits smack bang next to a seaside resort. If you want to eat, drink or somewhere to stay - it's all within walking distance."
Anything else?
"Well, we are planning to beat the Guinness World Record for greatest number of British-made marques on a race circuit at the same time," adds Berry. "So, if you've got the only surviving example of the legendary Spadgeworth Super Special, or its equivalent, then for God's sake - get in touch!"
The inaugural East Coast Classic will take place at the Oliver's Mount circuit in Scarborough North Yorkshire on the third weekend of September in 2014. Keep an eye on the event's site for more details as and when they're announced.
Photos: Michael Ward